NEVER MISS A DATE IDEA AGAIN!
Each week we share a handful of new date ideas on our website and social media accounts. We know you are busy, and you may occasionally miss something cool we shared. No worries!
Every Friday morning, we can send you a recap email of all the date ideas we shared that week. Sign-up for this weekly recap email and you will always have plenty of fun ideas to do for your date nights. (Unsubscribe at anytime, but who would want to?)
BONUS: When you sign-up, we will also send you a link to our 6-page PDF file of 301 Date Ideas!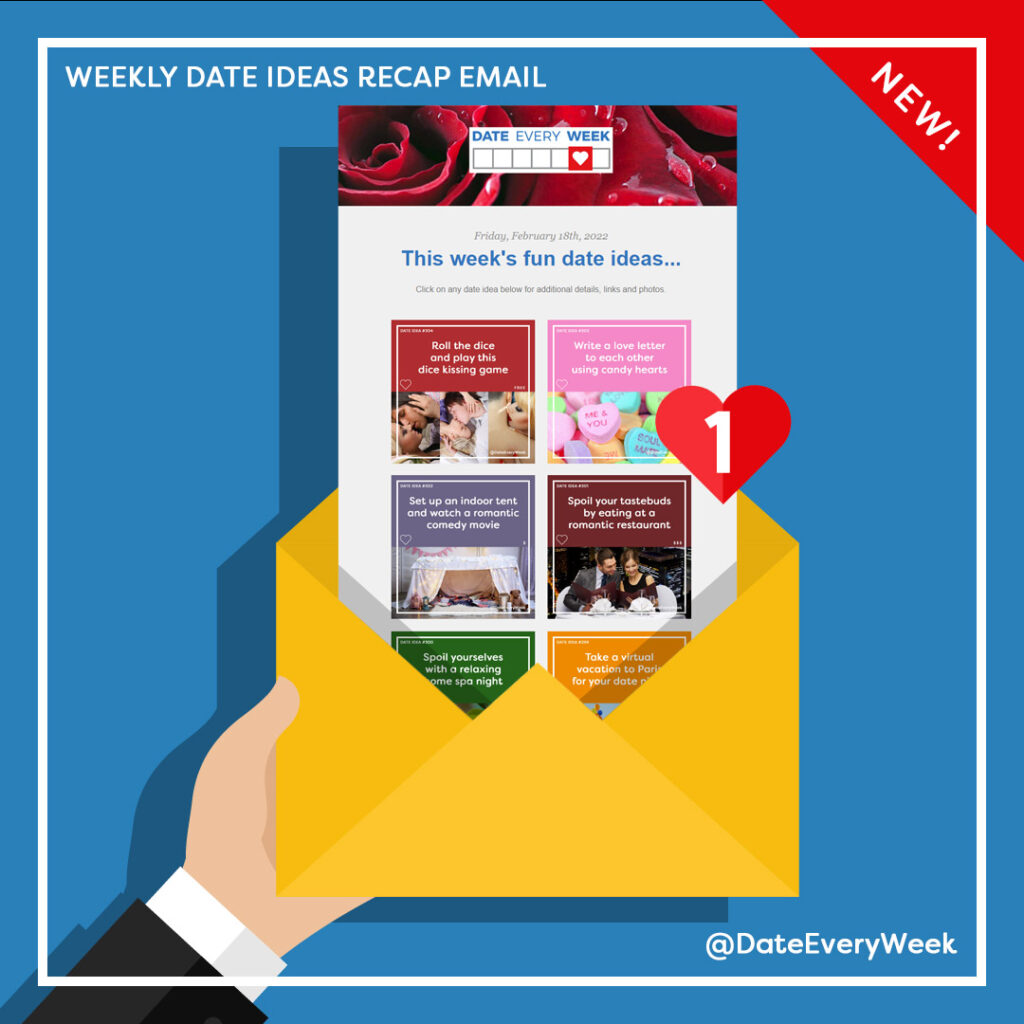 RECAP EMAIL SIGN-UP
NOTE: We will never sell or give away your personal information. The e-mail list is only for this one purpose. Unsubscribe at any time.