Take a peek at the "man behind the "curtain of @DateEveryWeek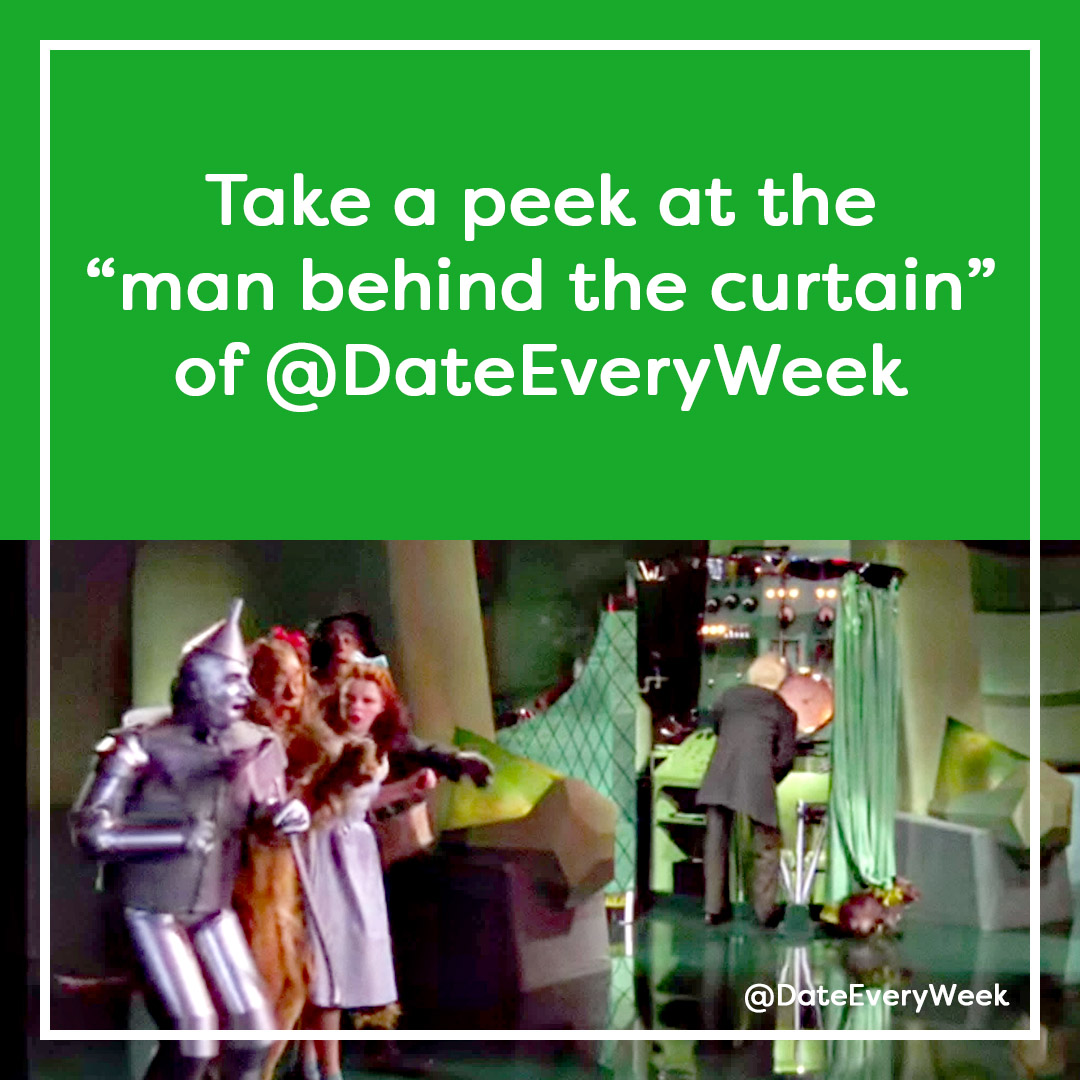 This week @DateEveryWeek celebrates it's one year anniversary! I thought it would be fun to share a bit more about how this all got started.
ABOUT US
Hi – My name is Andy Evans and I'm the man behind Date Every Week. I've been happily married to my best friend and beautiful wife Amy for 25 years! We have four children and live in Northern Utah. Weekly Friday date night is our favorite thing to do as a couple and it's always been a top priority for both of us. I create the content for Date Every Week and Amy is great at supporting me in this hobby and providing her date ideas to share.
DATEEVERYWEEK GOALS
As you have seen, I only do one thing on this account… share fun and creative date ideas! My primary goal is to encourage couples to have regular date nights (weekly if possible) to strengthen their relationship and build lasting memories. Falling in love every week through dating is the best thing in my opinion you can do for a happy marriage.
HOW THIS GOT STARTED
At the beginning of last year, I was reflecting about my personal goals for the new year. I wanted one of my goals to be outward focused on helping others. I was thinking about the things I enjoyed doing and dating my spouse kept coming to my mind. Friends and family often tell us we have very creative date nights.
I first thought about sharing what we do as a couple each week on our dates, but that wouldn't be enough social content and neither one of us love being in front of the camera. I then thought of sharing random date ideas several times a week. Having 52 dates a year for 25 years, I definitely had plenty of ideas I could share, and so the idea of @dateeveryweek was born!
My first post was on Valentine's Day 2021. It's now been one year, 300+ date ideas have been shared and over 1,900 followers like the concept, so I guess I will continue posting date ideas with couples that love dating. I have plenty more ideas to share, so keep following along.
Thanks for all your love, support, likes, comments, shares and bookmarks! I hope you've been able to try a date idea or two that has been shared. Keep trying to strengthen your relationship through regular date nights!
Here are a few recent pictures of me and my wife (except the wedding pic) LOL