Date Idea #343 – 9 Fun and Creative Date Ideas for Easter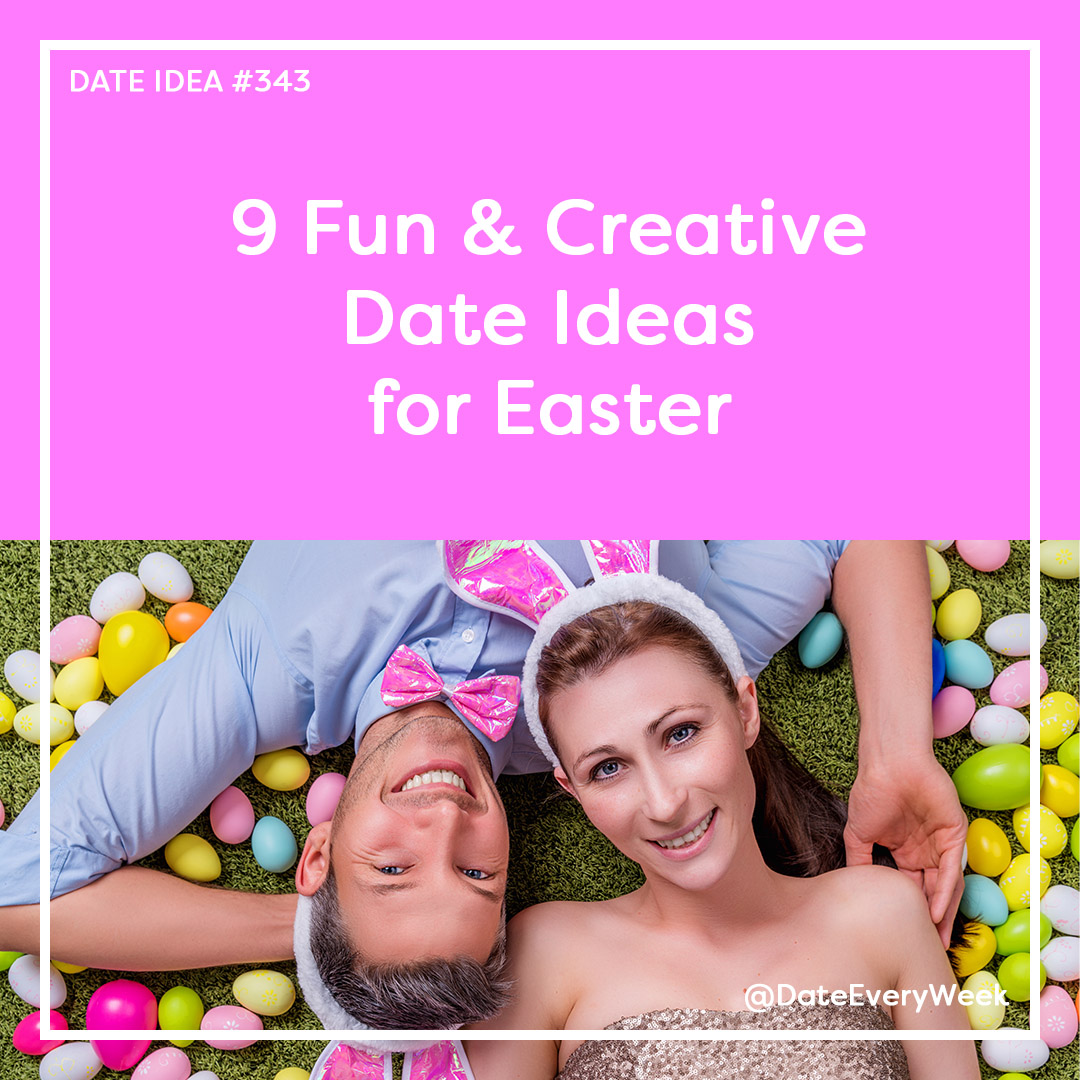 This is Easter weekend and we wanted to share with you 9 fun & creative date ideas you can do this weekend to celebrate Easter!
Easter Date Ideas:
Color Easter Eggs
Have a jelly bean taste test
Egg drop challenge competition
Make and decorate Easter cookies
Go on an Easter Themed Scavenger Hunt
Study the Easter story of Jesus Christ
Create Easter baskets from the dollar store
Couples Easter egg hunt
Paint Easter eggs
For more details on any of these date ideas, visit our website: www.DateEveryWeek.com (link in bio) and search for the title or date number in our date search box.
We hope you have a great Easter weekend!