Date Idea #346 – Book a flight for a quick day trip together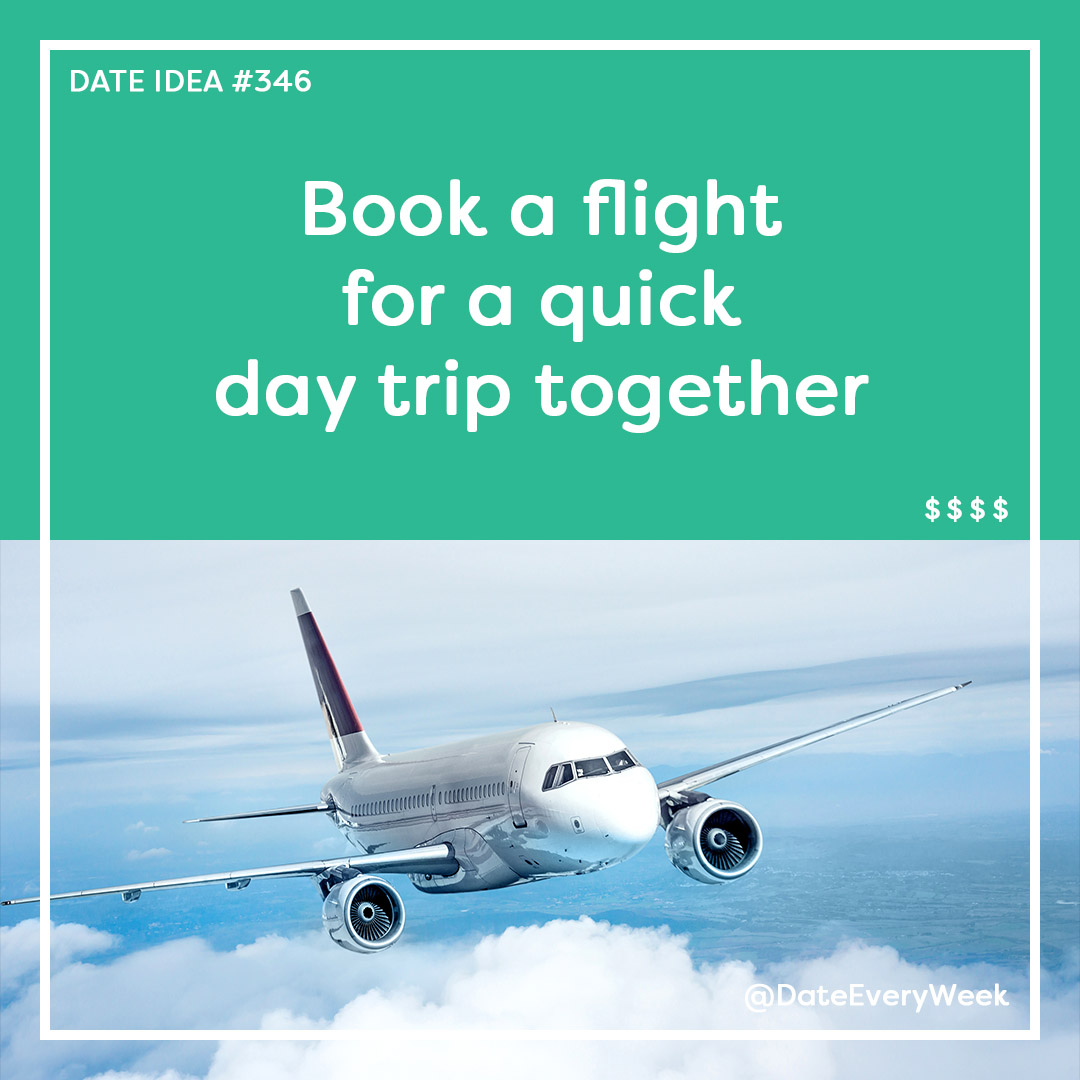 Grab your carry-on and book a flight for a quick day trip together.
Most people love to travel, but the costs of hotels and a week of activities can add up quickly. Get the thrill of a vacation without all the cost by booking a cheap flight to a nearby city/state.
If you are not going too far, you can often find cheap flights for under $200. For this date idea, book an early morning flight, then spend the day together in another city/state and return home again late that night. Sure, you could always stay in a hotel overnight, but the point of this date idea is to try to pack as much fun into a single day as possible.
Have you ever planned a quick or last-minute trip together? Make it happen!