Date Idea #348 – Have a date night where you only use gift cards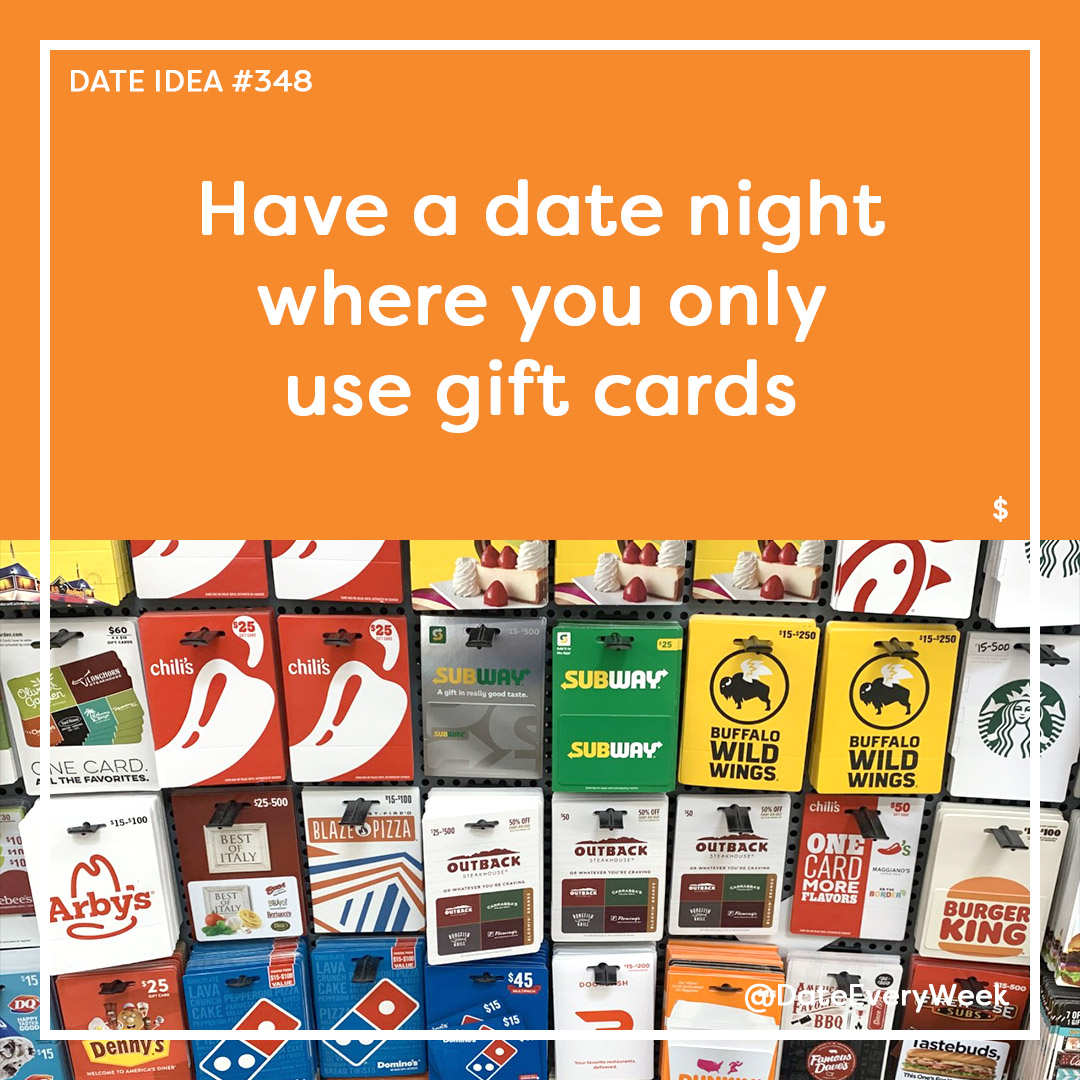 It's time to have a date night only using gift cards.
Everyone likes getting a gift card and most of us have a few gift cards that haven't been used yet. Now is your chance to plan a date to use up the cards. We have a few options for you.
OPTION 1 – If you do have several gift cards already, collect them and plan your date around the places you have a card for. If your cards are mostly food-related, try going to one place for an appetizer, another place for dinner, and a 3rd restaurant for dessert. Depending on the amount of the card, you may have to use a little cash, but try to use as many cards as possible.
OPTION 2 – If you don't have any gift cards lying around, try this idea. Go to a grocery store that has gift cards. Have your date pick out a card you can use for dinner and you pick out another gift card or two for the appetizer, dessert, or date activity. Don't let each other see what you are picking out until you have purchased the cards. Then drive to the locations and enjoy your gift card date night.
Either way, this is a fun way to try something different on your date night.
Cost: Free to $50