Date Idea #351 – Go to a playground and swing on the swings, play tag and hopscotch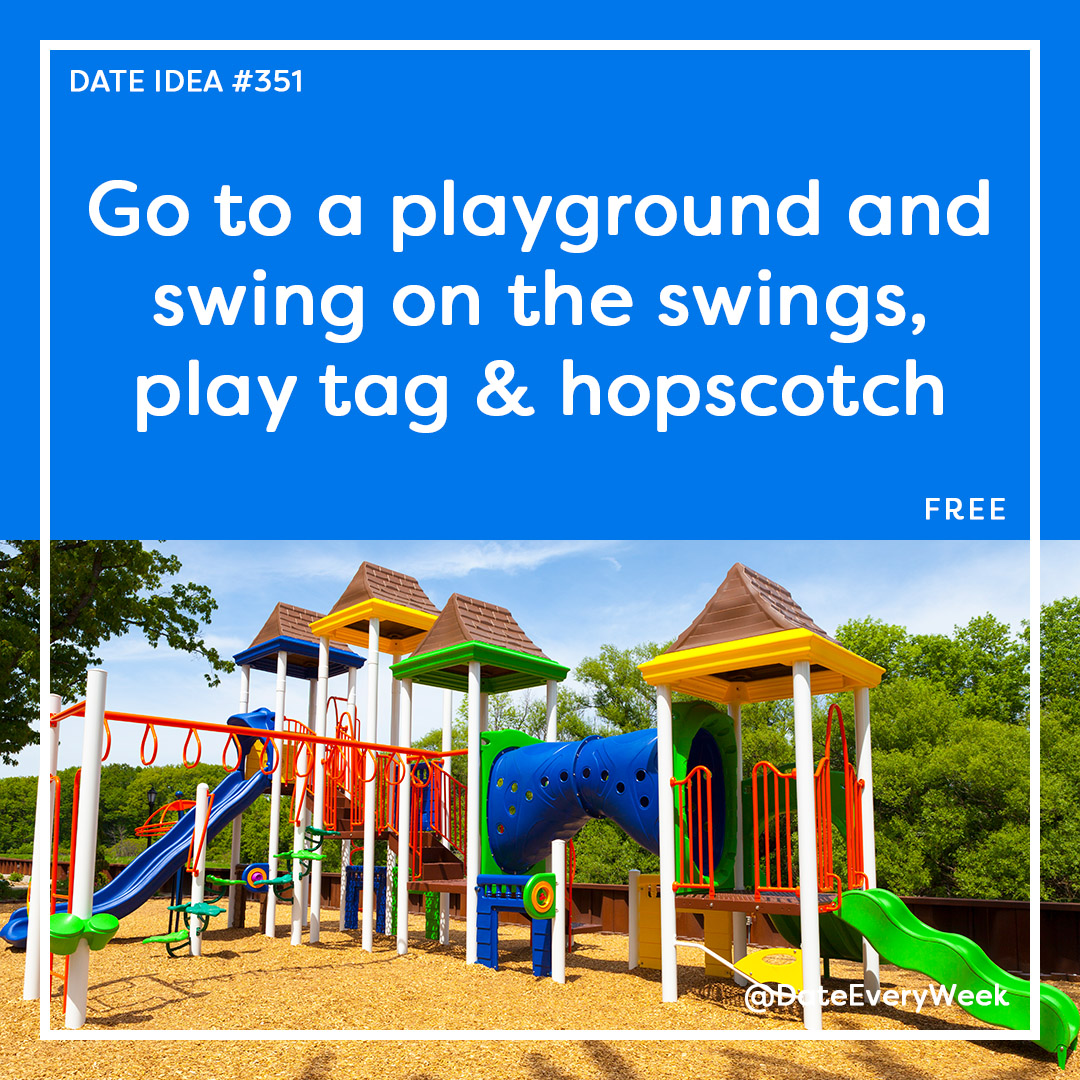 It's time to act like a kid again for your date and play on a playground, park or nearby schoolyard.
While at the playground, you can enjoy playing the games you did as a kid. This includes swinging on the swings, play tag, hopscotch, dodgeball and any other game you want.
It's a free date you can do together and have some fun with. While on your date, talk about fun childhood memories you have.