Date Idea #363 – Go swimming at an indoor or outdoor pool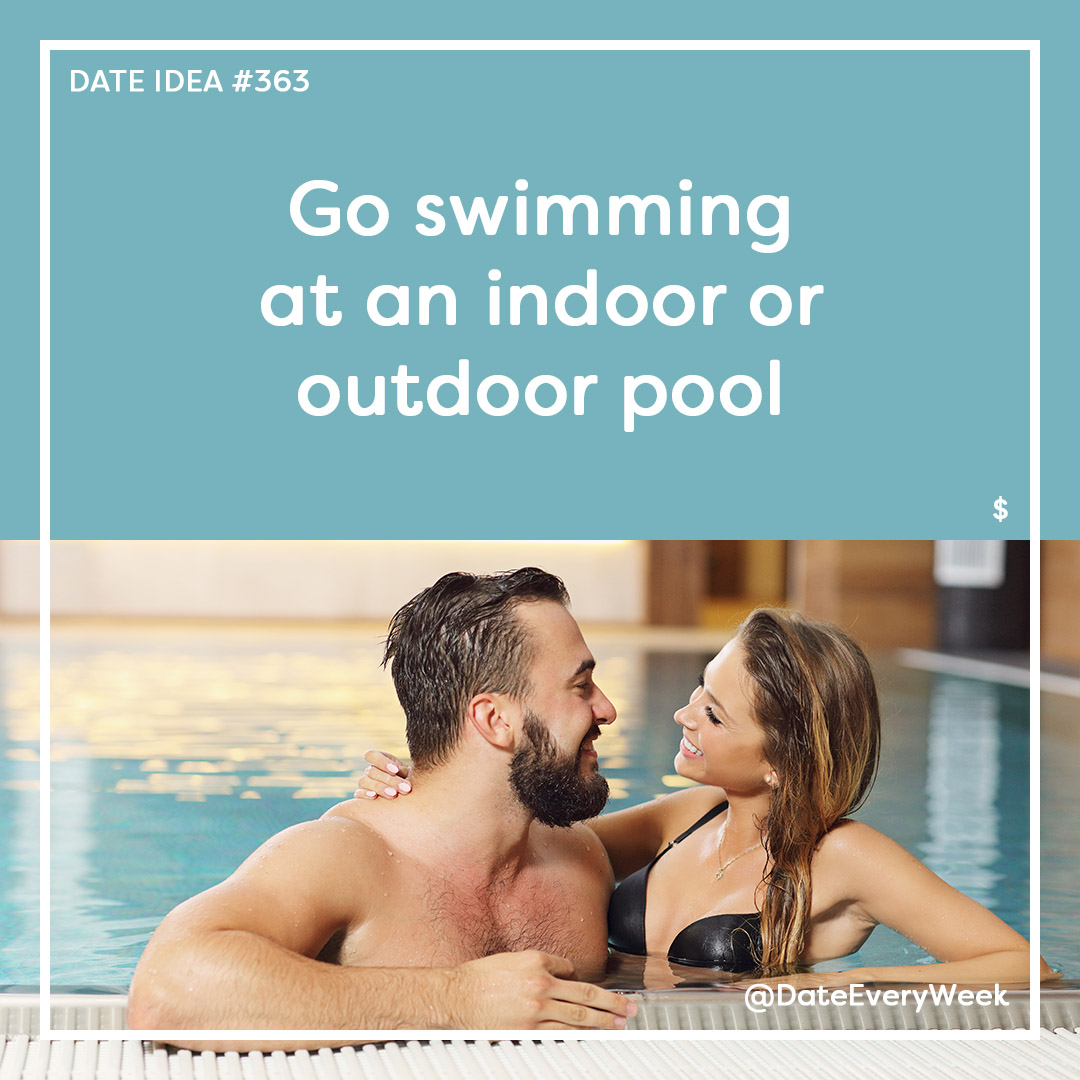 The temperatures are warming up, so it's time to plan a swimming date together!
Grab your swimsuit and beach towel and have fun in the water on a date night. You can look for an indoor pool, outdoor pool, hot springs or even a water park.
Just find a place with water where you can enjoy swimming. It's a fun date activity you can do year round.
Cost: Free to $10