Date Idea #354 – Setup a tent in your backyard and watch a movie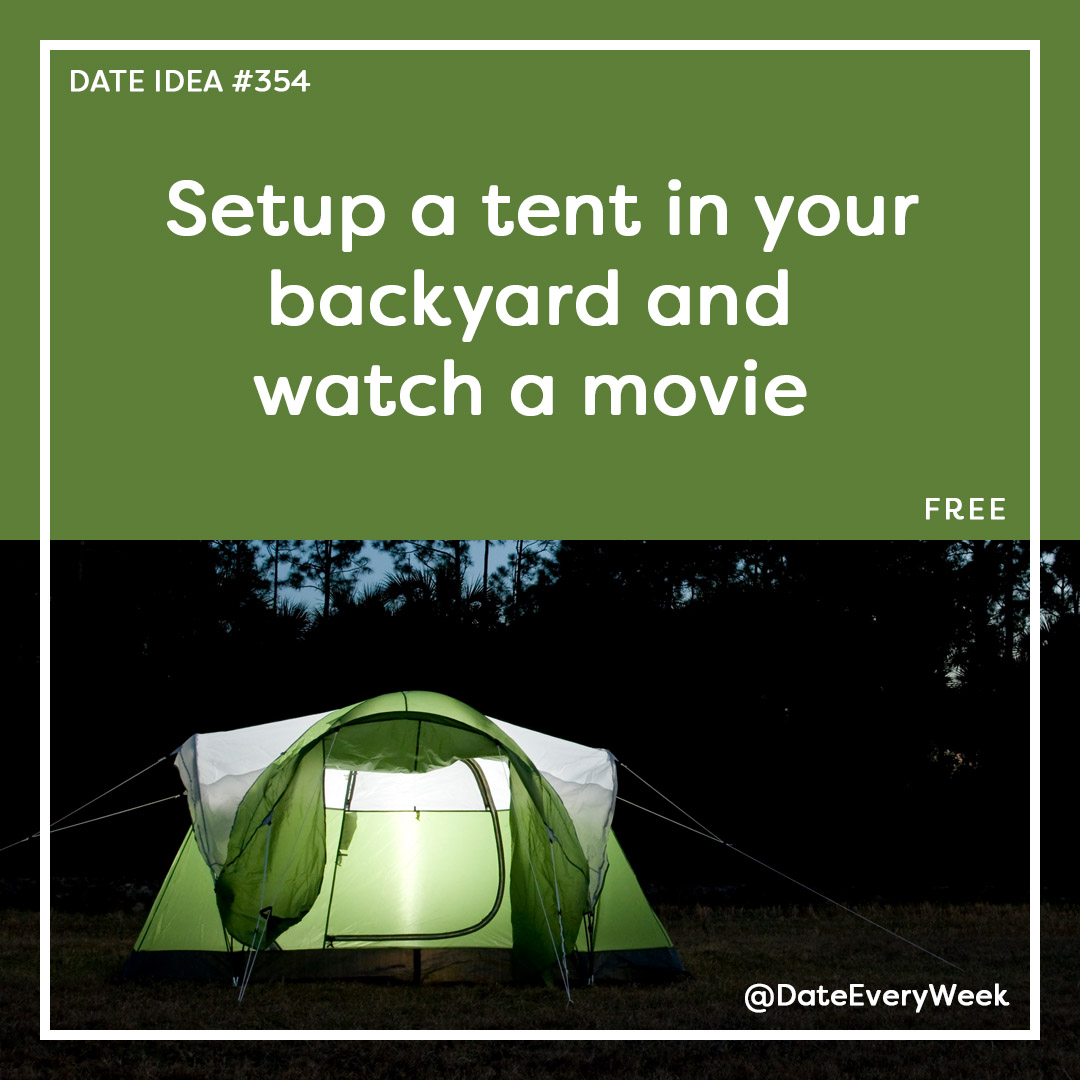 As temperatures start to warm up, it's time for a backyard dating experience. Here's the steps to an unforgettable date night…
Step 1 – Setup a tent in your backyard. Borrow one from a friend if you don't own one.
Step 2 – Fill the tent with blankets, pillows and snacks.
Step 3 – Watch a movie on a laptop, iPad or even your phone. Pause the movie for an intermission and kiss for a minute.
This will be sure to be a data night you remember for a long time.
Cost: Free, except for some snacks