Date Ideas #355 – Watch cars compete in a drag race at a nearby race track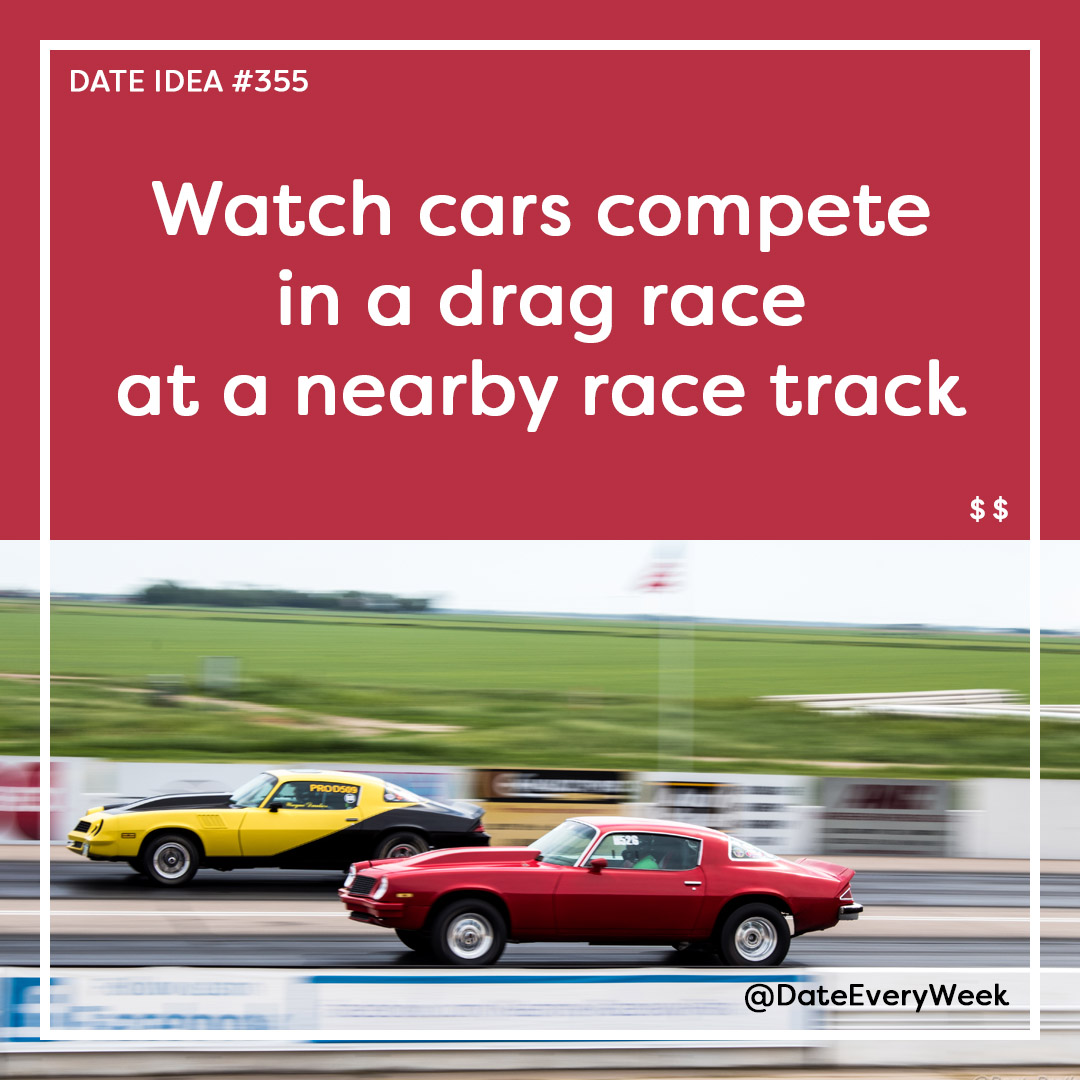 You don't have to be a race car fan to enjoy a date night at your local drag race event.
A drag race is normally two cars competing on a short straight track (usually 1/4 mile) to see which car is the fastest. These events involved dozens of cars taking turns racing each other. The style and type of cars can greatly vary, depending on the event you attend. They can be local cars from random car owners in the area all the way up to national jet fueled nitro funny cars.
As the two cars pull up to race, make guesses on which car will win. Repeat this guessing game throughout the data night and keep track of how your guesses did.
To attend one of these events for your date night, do a search for nearby race tracks and then look at the calendar of events they are hosting. This is sure to be a fun and adrenaline packed date night.
Cost: $10-50