Date Idea #356 – Watch one of these classic black & white romantic movies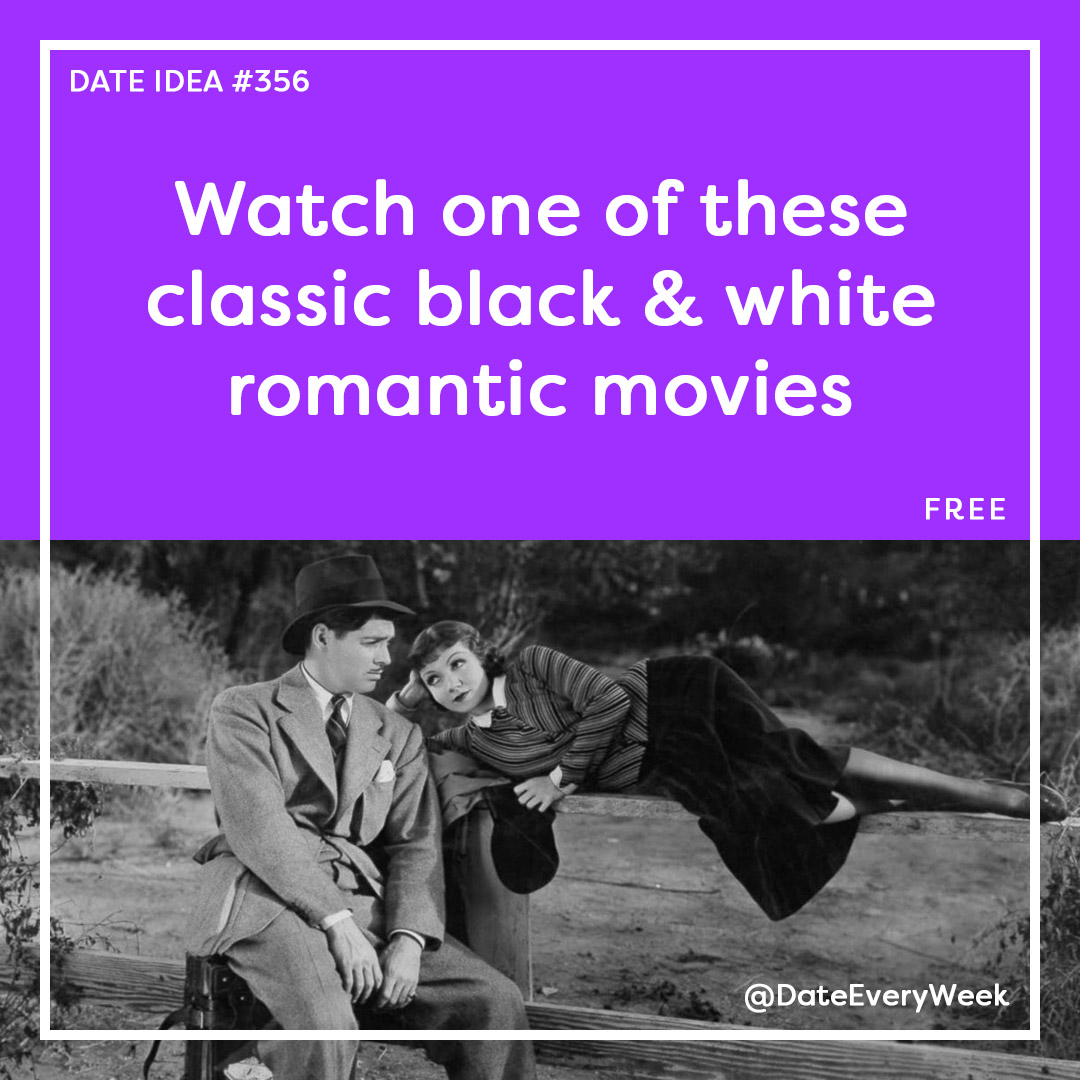 Everyone enjoys a good movie and who doesn't love an excuse to cuddle up on the couch and watch a romantic movie with the one they love?
For an upcoming date night, pick out a classic black and white romantic movie to watch. You can find these movies on streaming services, YouTube, or even free to rent at your local library. Here's a list of some of the most popular black and white romantic movies you can watch on your date:
Camille
Casablanca
Gone With The Wind
His Girl Friday
It Happened One Night
Laura
No Man Of Her Own
Notorious
Roman Holiday
Sabrina
Some Like It Hot
The Philadelphia Story
The Shop Around The Corner
The Thin Man Series
Do you really enjoy movies? Try to watch all 14 shows on this list in a year. Don't forget the popcorn!
Cost: Free