Date Idea #357 – Taste the same food item from 3 different restaurants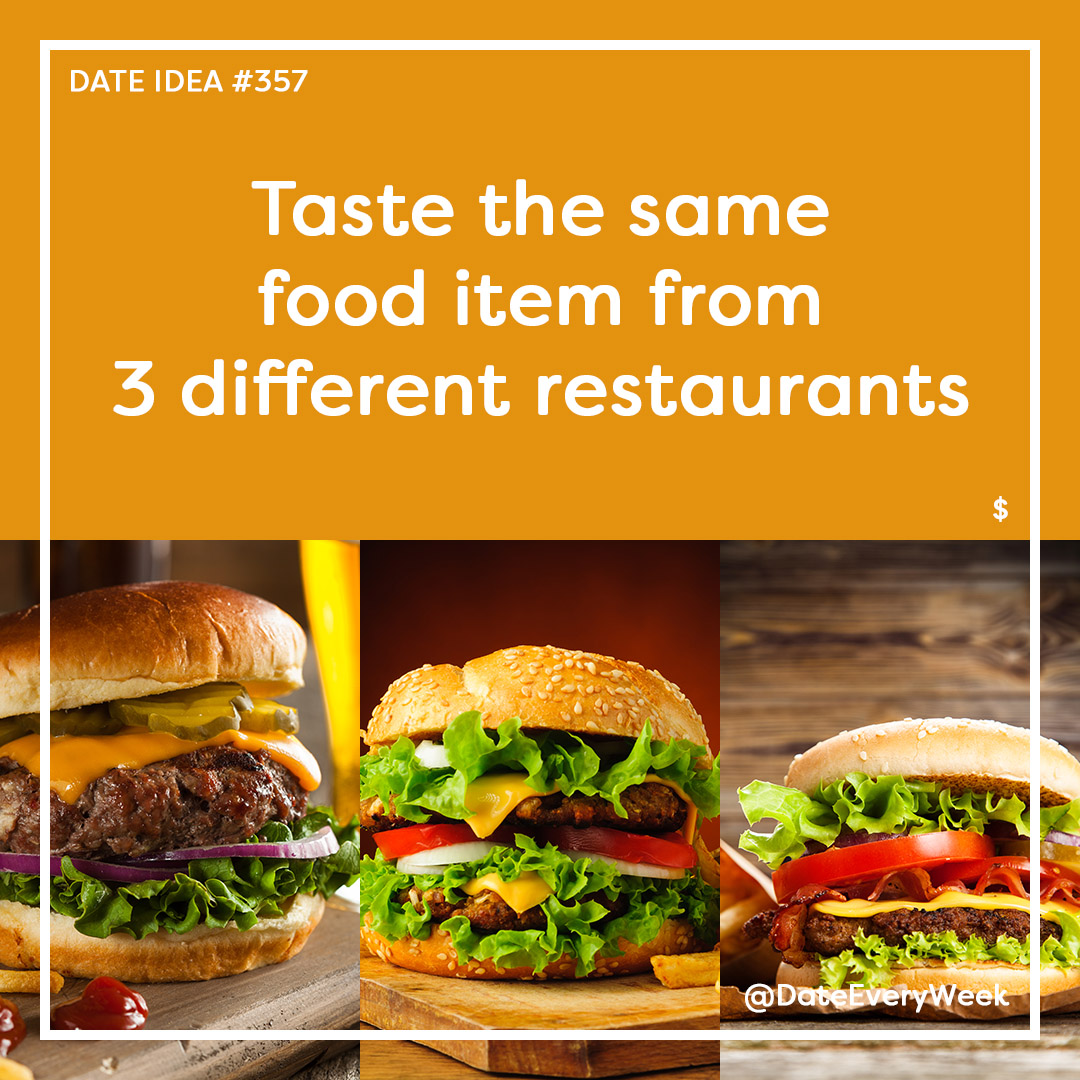 It's time to have some fun with food for your upcoming date night. This date idea is both your dinner and your activity, as it may last the whole evening. For this date, you are going to have a taste test between three different restaurants on the same foot item.
Which restaurant has the best burger, or chicken salad, or sushi roll, or strawberry milkshake. You pick the item, and then try the exact same thing from multiple places.
Here is your date plan:
STEP 1: Decide on the food item you want to have your taste test with.
STEP 2: Drive to three different restaurants and order the same food item at each place. (you can share)
STEP 3: After you eat the last item, discuss which restaurant had your favorite food and why.
This is a fun way to spend your date night and enjoy sampling different foods. Try to choose at least one restaurant you have never been to.