Date Idea #365 – Enjoy the amazing acts of entertainment at the circus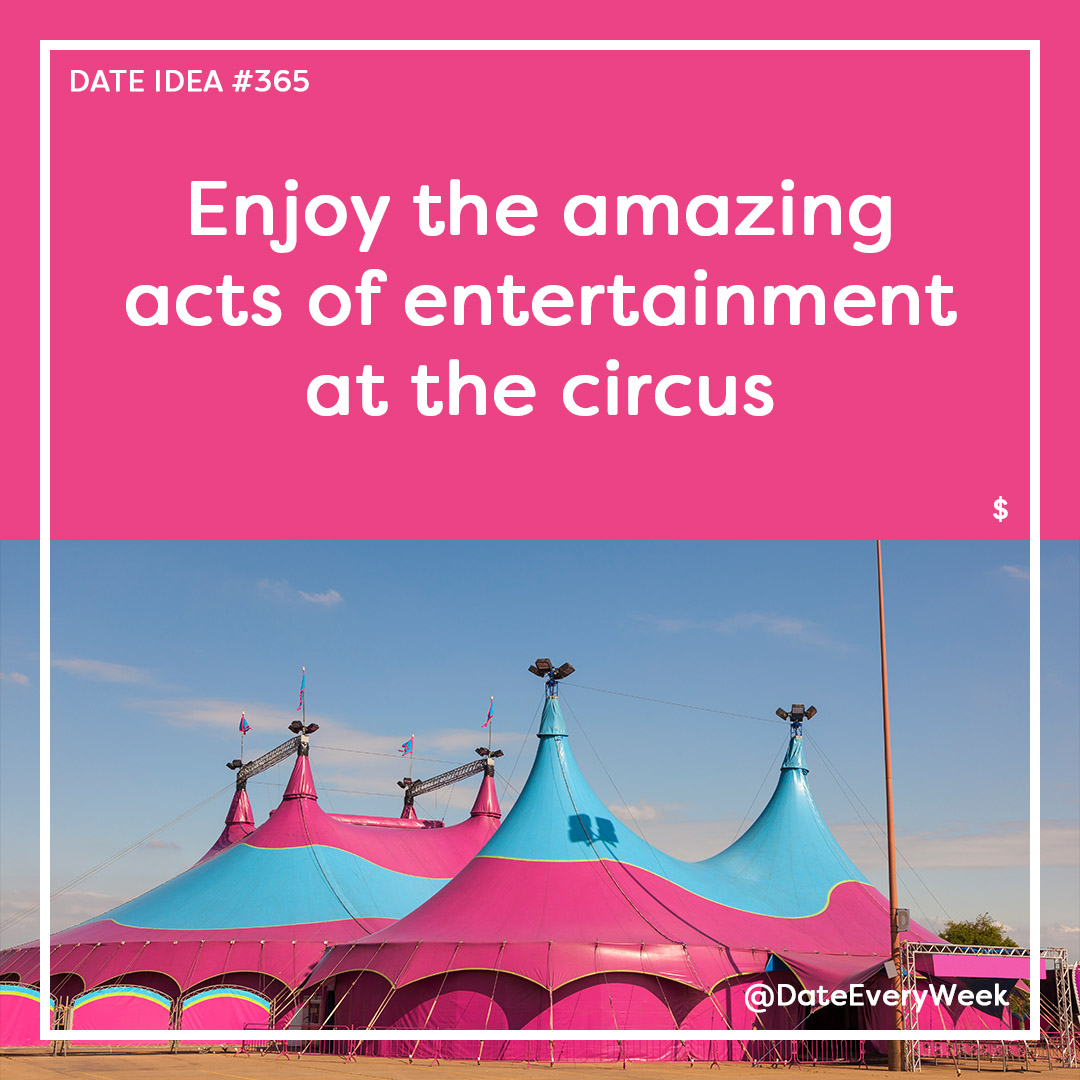 Today we are sharing our 365th date idea! That's a lot of date ideas in just over a year. We hope that these ideas are helping you create great memories together and strengthening your relationship.
Date Idea 365 – Have some dating fun at the big top and enjoy the amazing actus of entertainment at the circus!
The circus has changed a lot over the last 100 years, but it's still an excellent place to take a date. At the circus, you can enjoy watching the performing acts, ride amusement rides, play carnival games and enjoy a wide variety of food.
Check your local listings when the traveling circus will be in your area and plan to go there for a date night.
Cost: $10-25