Date Idea #366 – Cool off from the hot sun at a waterslide park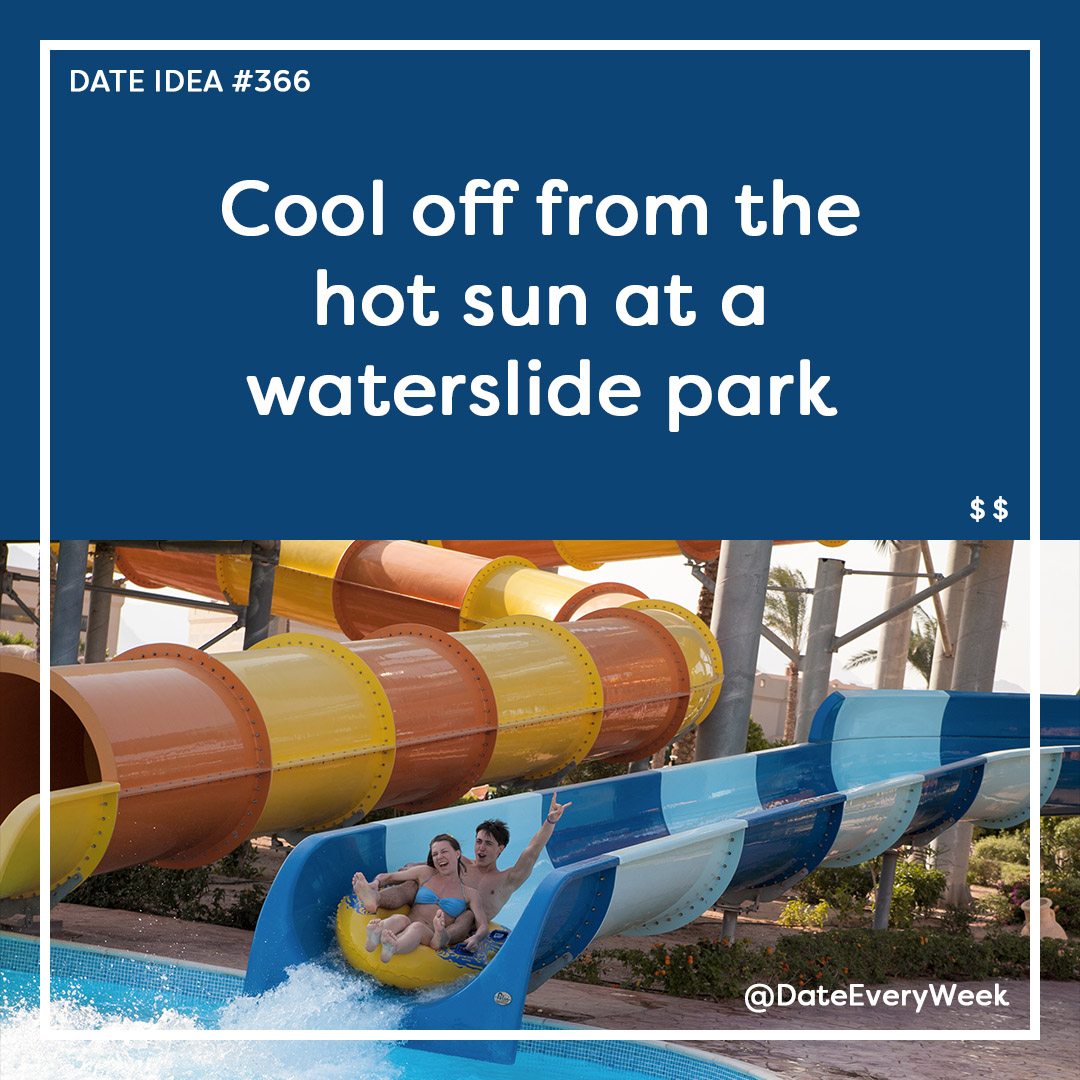 As summer temperatures continue to rise, there is always a fun date you can do to cool off… spend the day at a waterslide park!
Waterslide parks continue to get bigger and better and are a perfect way to cool off in the hot summer sun and have fun together. You may love the relaxing lazy river, wave pool, tube slides or the extreme drop slides, but you can always find something to match your water interest level.
Most people live in an area where you can get to a waterslide park without too much driving.
So grab your towel and bathing suit and enjoy the day date together!
Cost: $20-50