Date Idea #367 – Grab the reins and go horseback riding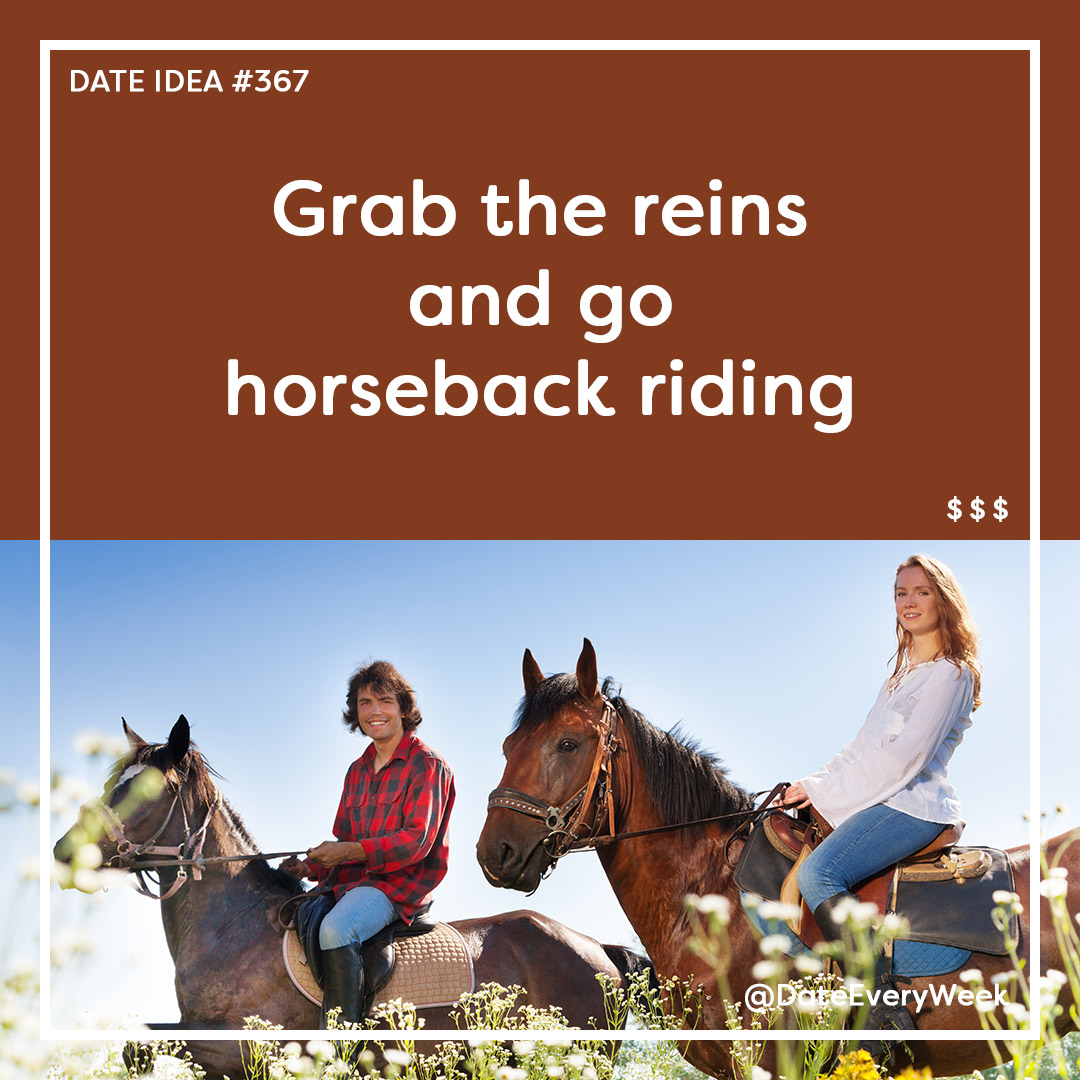 Grab the reins and go on a horseback riding date!
Horseback riding is a great way to get outside and enjoy doing something you normally don't do on a date.
You can normally find horseback riding lessons with a trained professional for $50-$80/hour. There are also many places that offer horseback rides through the forest, beach or desert trails for a small fee.
Try booking an unforgettable date with a horseback ride!
Cost: $50-80/hour