Date Idea #368 – Take a tour of walk across a large dam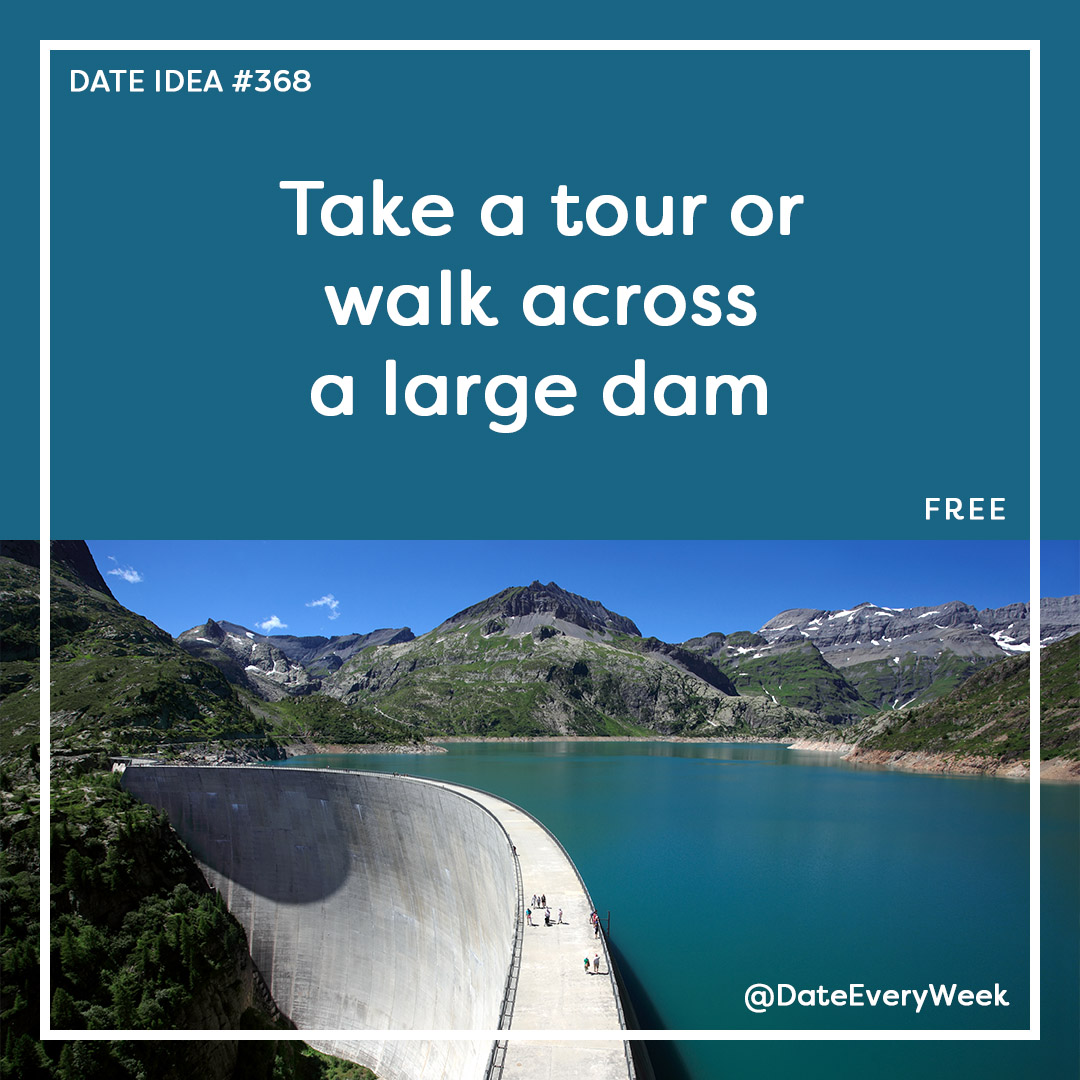 There is something very impressive about a huge cement wall that holds up millions of gallons of water. If you don't live too far from a man-made dam, it's another free date idea you can do together!
The purpose of a dam is to store water for any of several reasons, such as flood control, human water supply, irrigation, livestock water supply, energy generation, containment of mine tailings, recreation, or pollution control.
If you have the chance, visit a dam together and walk across the top of it as you look over the edge of the impressive wall. It's amazing to observe and learn about how the dam was created. Most dam locations offer free visitor tours and let you see behind the scenes of what goes on.
Now get out there and go on a dam date! 😂
Cost: Free