Date Idea #369 – Browse the unique items found at an antique store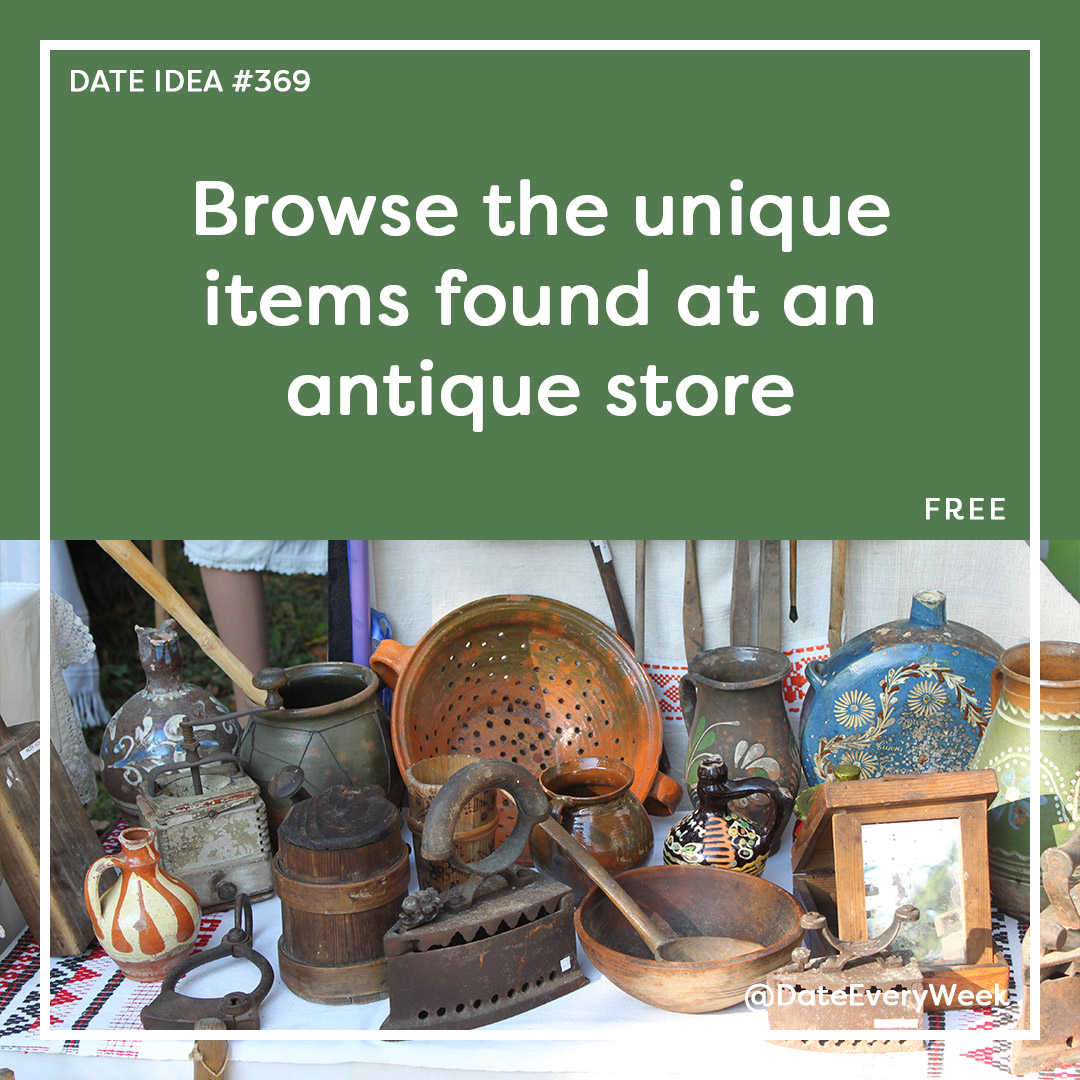 One date idea my wife and I enjoy doing frequently is to visit antique shops. We rarely buy anything, but it's just fun to look at unique items from the past and search for random hidden treasures.
For your date night, look up antique stores near you on your phone. Plan a route and try to hit as many as possible. They normally close between 5-6pm, so this makes a better day date idea, over and evening date.
What treasures will you find in this date?
Cost: Free to browse