Date Idea #370 – Leap into the air as you go bungee jumping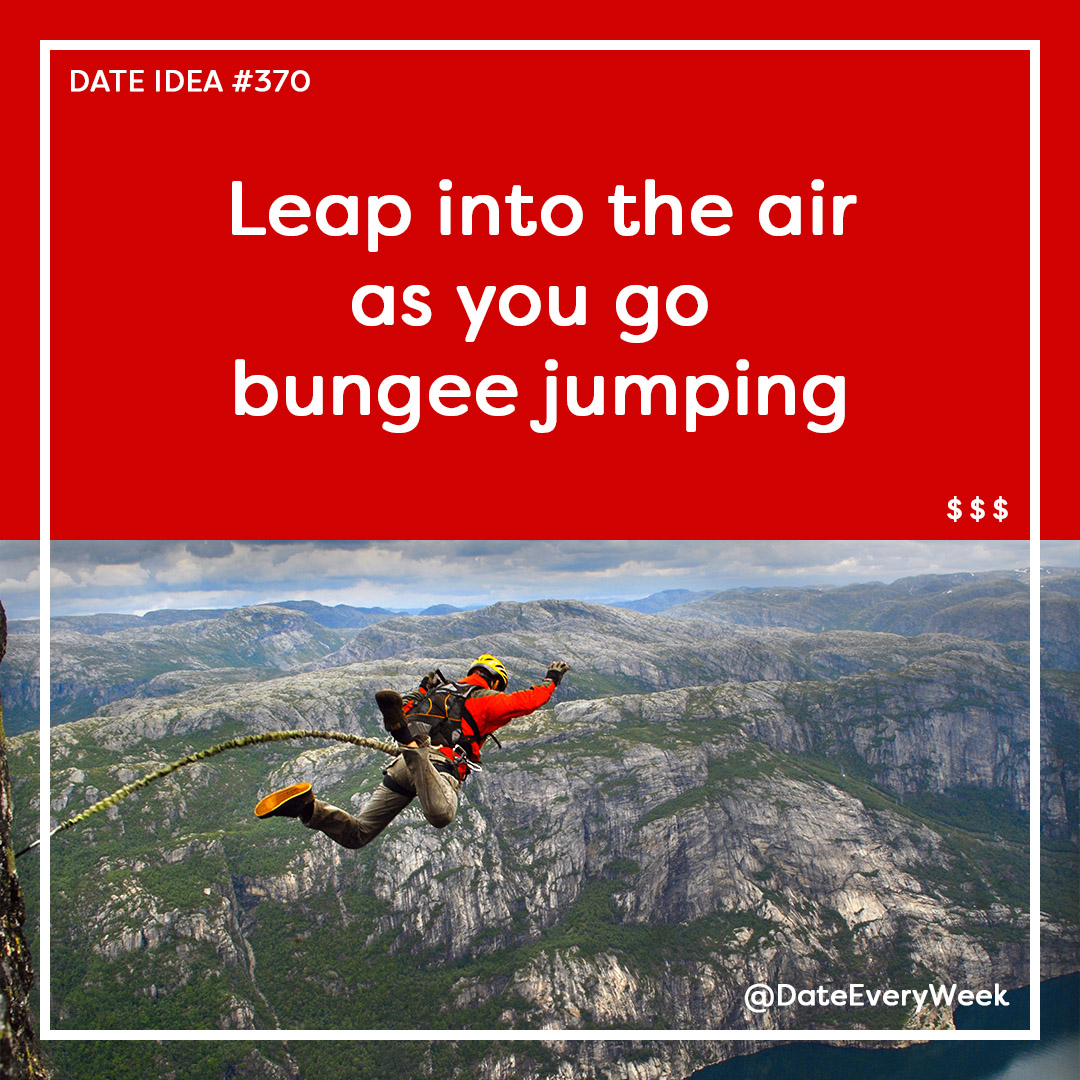 Do you love adrenaline or extreme dating? Have we got an idea for you. Jump into the air while you go bungee jumping together!
Bungee jumping on a date is not going to be your typical Friday night date, but if you like to do something a little extreme then this may be for you!
Depending on where you live, there are many different locations to go bungee jumping. There are smaller jumps at adventure parks and then you can go all the way up to huge jumps off high bridges or mountain cliffs. No matter what you pick, there will be a big thrill awaiting you. Costs greatly vary, ranging from $30 to several hundred dollars per jump.
It's always scary to take the first step into the air, but within less than a minute the jump will be over and you will be lowered down to the ground. Bunge jumping is an extreme sport, but also quite safe. It's more likely to get struck to death by lightning than dying on a bungee cord.
If you are looking to share an extreme adventure with your date, bungee jumping may be for you.
Cost: $30-$500