Date Idea #371 – Explore an old western mining or ghost town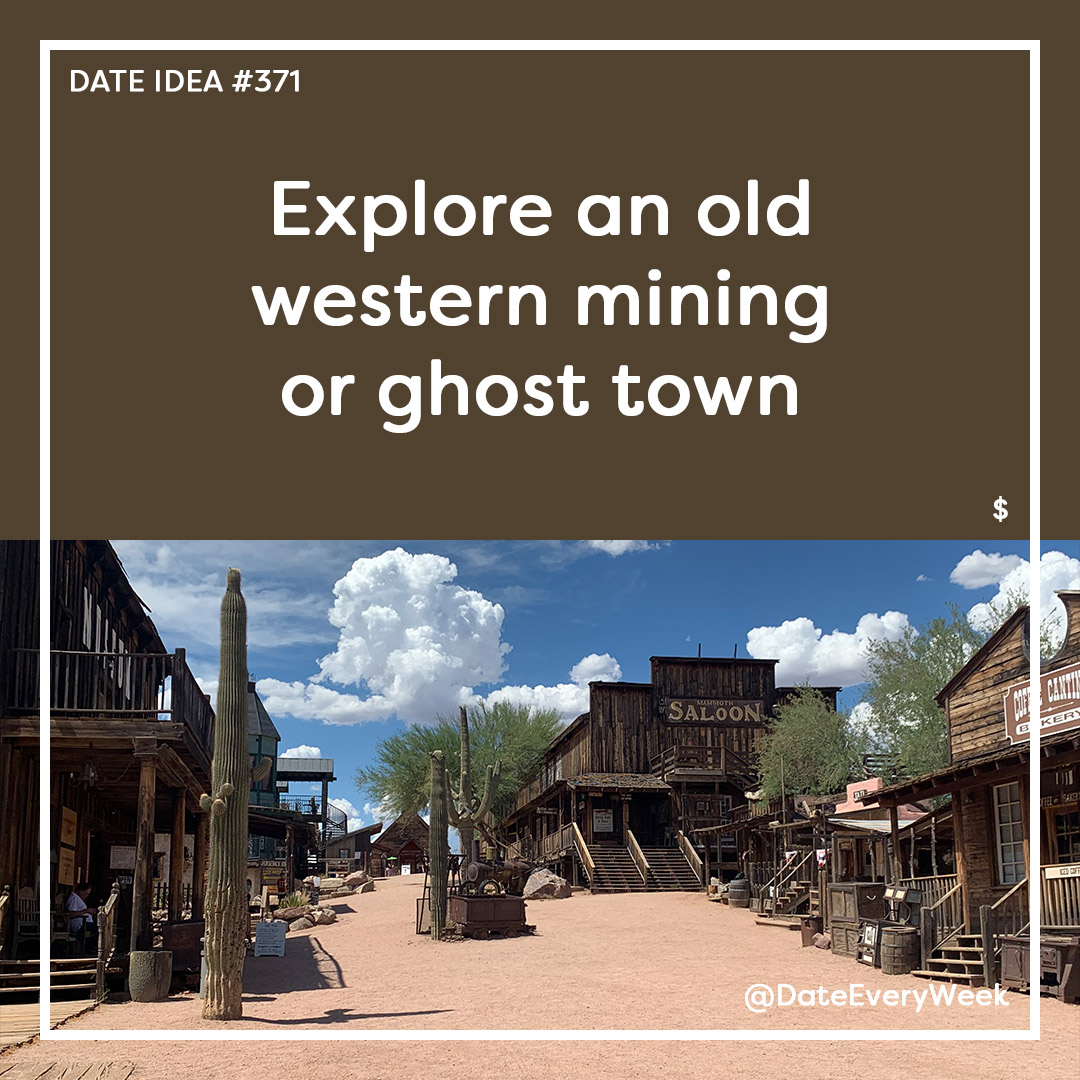 This last weekend, my wife and I went on a date to an old western ghost town. We took a tour of an old gold mine, explored the old town, did a little shopping in the old shops, and had a great time. Today's featured date idea is to explore an old western mining or ghost town.
I don't know about the rest of the world, but If you live in the western part of the United States, there are many old western mining towns or ghost towns you can explore together on a date.
During the gold rush years in the 1800's, many towns were built quickly and abandoned just as quickly once the mining operations stopped. Some of these old mining towns have turned into fun tourist locations, but you can also find abandoned towns you can explore by yourselves.
It's normally free to walk around these towns if you are looking for an inexpensive date, but you can also find several things to do that are not too expensive to enjoy.
Learn a bit more about your partner and the old western town at the same time.
Cost: Free