Date Idea #372 – Relax in your tube as your float down a calm river of water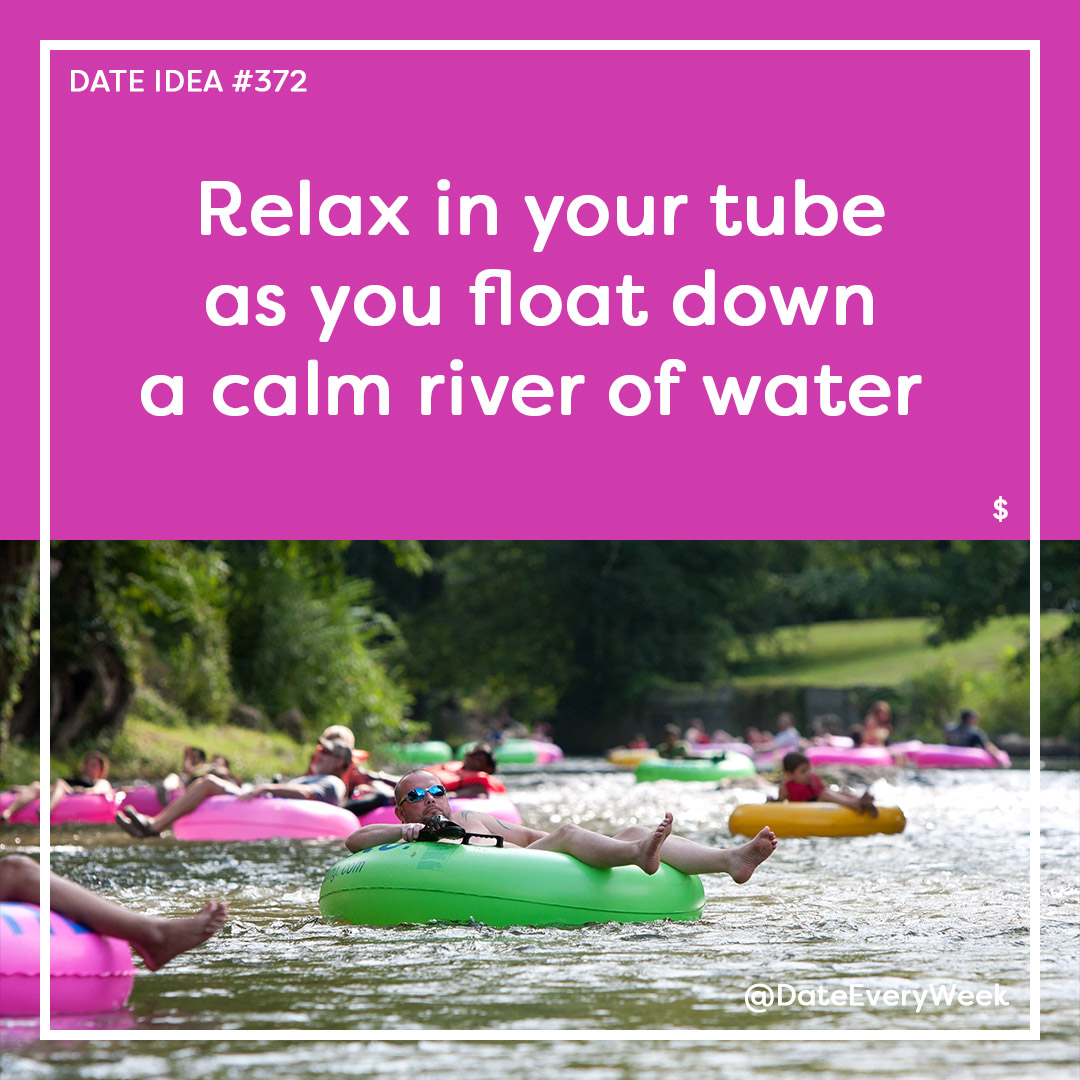 Last weekend, my son and I enjoyed spending 2-hours together floating on a nearby river in tubes. Although my wife wasn't able to join us this time, it still made me think that this would be an awesome date to do!
The summer heat has no chance of bringing you down if you are floating a river in a tube. The relaxing trip down the river is so enjoyable, even if you have to avoid a few rocks or obstacles now and then.
Depending on where you live, you can often find a river that is calm enough to go tubing in within an hour's drive. Ahead of time, search the Internet for places where people go tubing and find the best place to get in and get out of the river.
You can purchase a tube and lifejacket if you don't have one for pretty inexpensive or there are companies that will provide all you need and even drop you off and pick you up.
This is the perfect way to cool off in the hot summer months and enjoy being together on a river.
Cost: Free to float, but equipment rental/purchase could cost between $25-$50