Date Idea #373 – Surprise your spouse and hire a babysitter for an evening date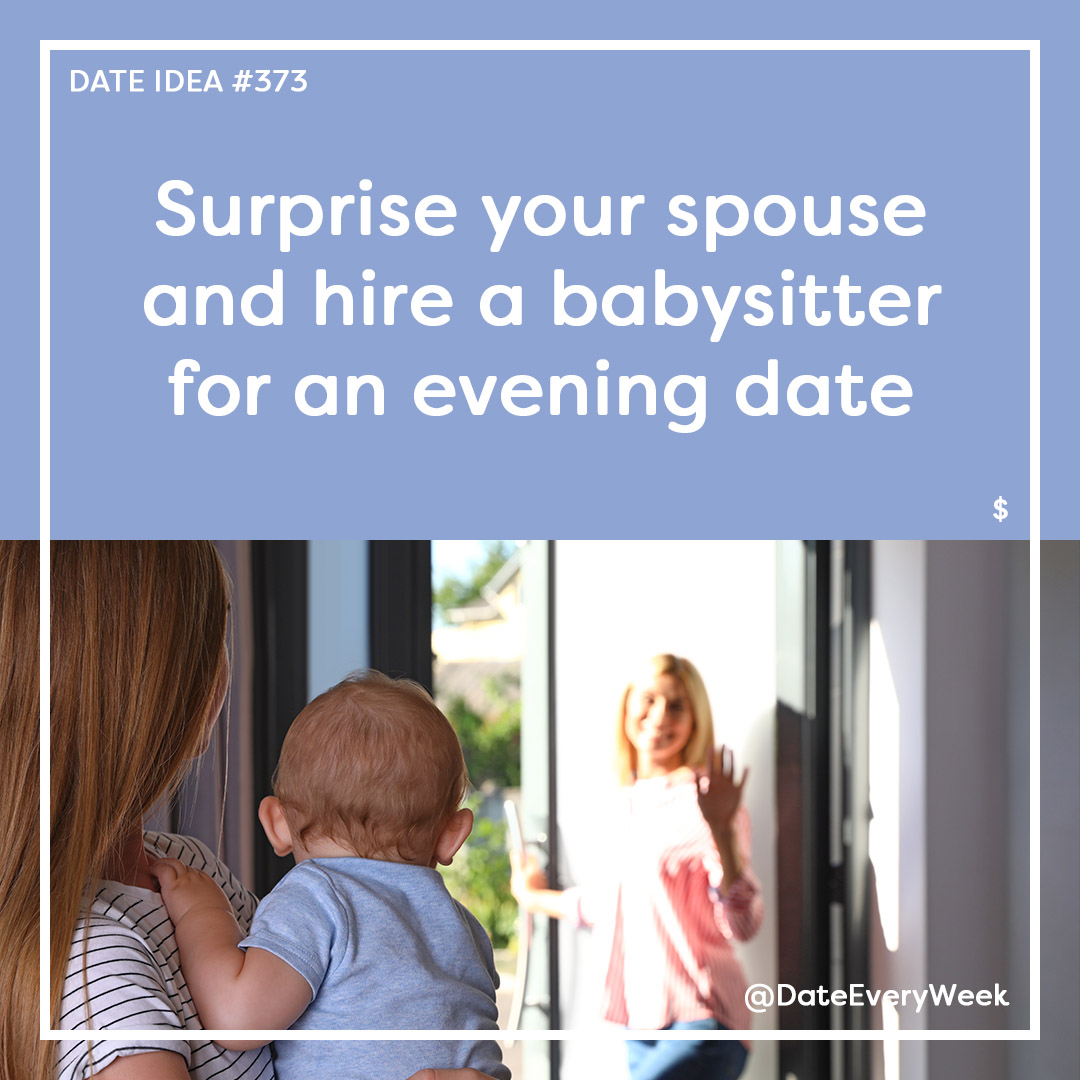 If you have small kids, you know that getting away on a date is sometimes a challenge.
How would you feel after a long day when a surprise babysitter shows up at your door that your spouse arranged so you can go out on a date? Pretty awesome, right? Now is your opportunity to do this for your spouse!
Call around to find a family member or neighborhood teen to watch your kids for the evening and make it a surprise. Your spouse will love that they have the night off. It doesn't really matter what you plan to do on your date, because it's just about being together and the thoughtful effort you put into making the night great.
Cost: Free to $40