Date Idea #376 – 15 Date Ideas that start with the letter "E"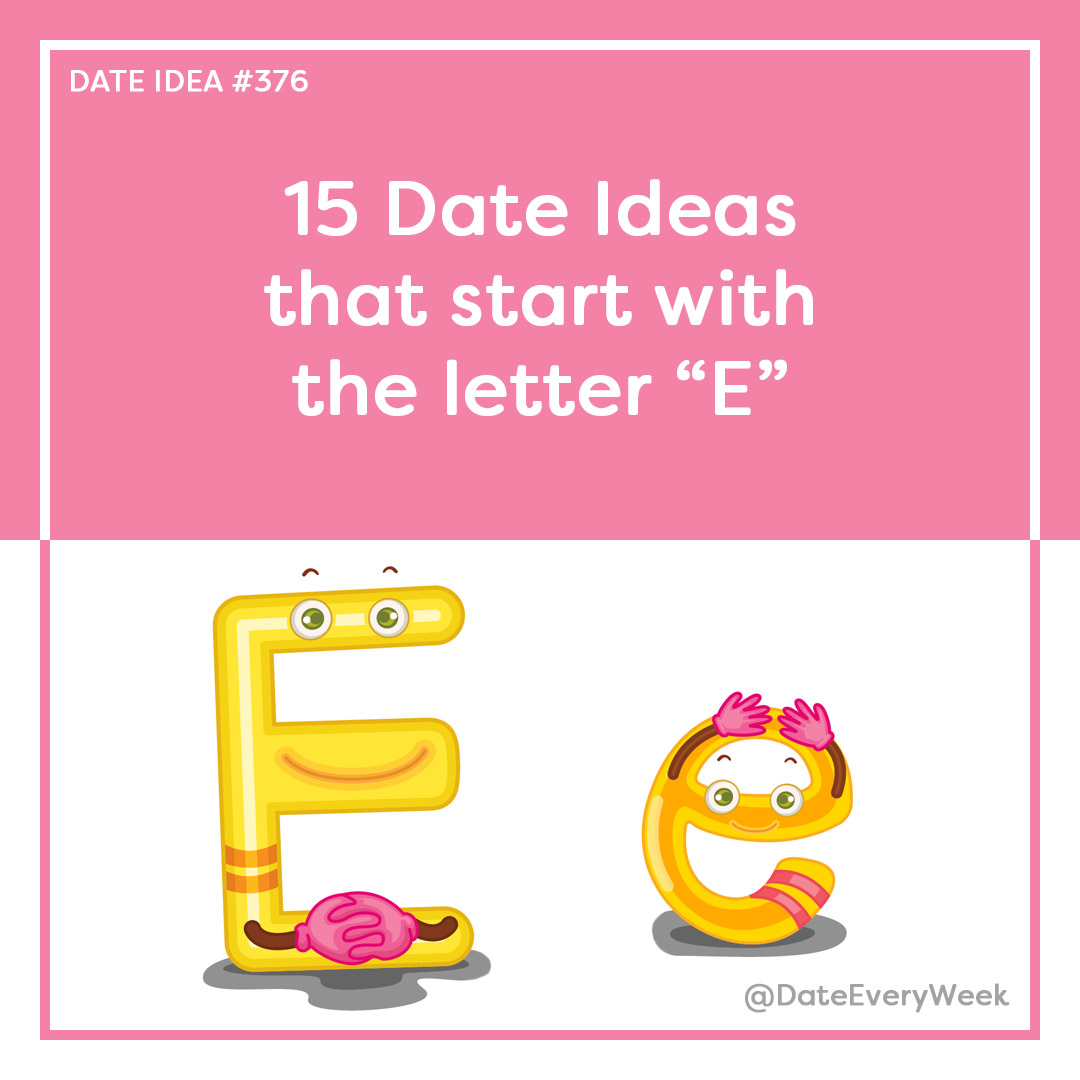 Back in January, we posted a date idea (#274) about picking a single letter of the alphabet and then planning your date night around that letter. This month we are focused on the letter "E".
We think this is a fun and creative way to have new experiences on your date nights this year. Take the "Alphabet Date Challenge" and plan one date per month with a different letter from the alphabet.
DATE PLAN:
STEP 1 – Pick a letter from the alphabet.
STEP 2 – Eat at a restaurant that starts with that letter.
STEP 3 – Choose at least one date activity (or movie to watch) that also starts with that letter.
BONUS – While on your date, listen to songs or an artist that starts with your chosen letter.
Here's a list of 15 suggested date activities that all start with the letter "E" that will make an "Exciting" date night.
Early Bird Specials
Eating Contest / Taste Test
E-Bikes Rental
Ebook Reading
Eight Ball (Billiards)
Eighties Theme
Electronic Laser Light Show
Elegant Dress Up
Emmy TV Party
Escape Room
Estate Sale / Yard Sale
Exercise Together
Exhibit / Museum
Expo / Convention
Extreme Sport
We plan to post a new letter for this alphabet dating challenge each month, so stick around for more fun date ideas.