Date Idea #383 – 21 Date Ideas that start with the letter "F"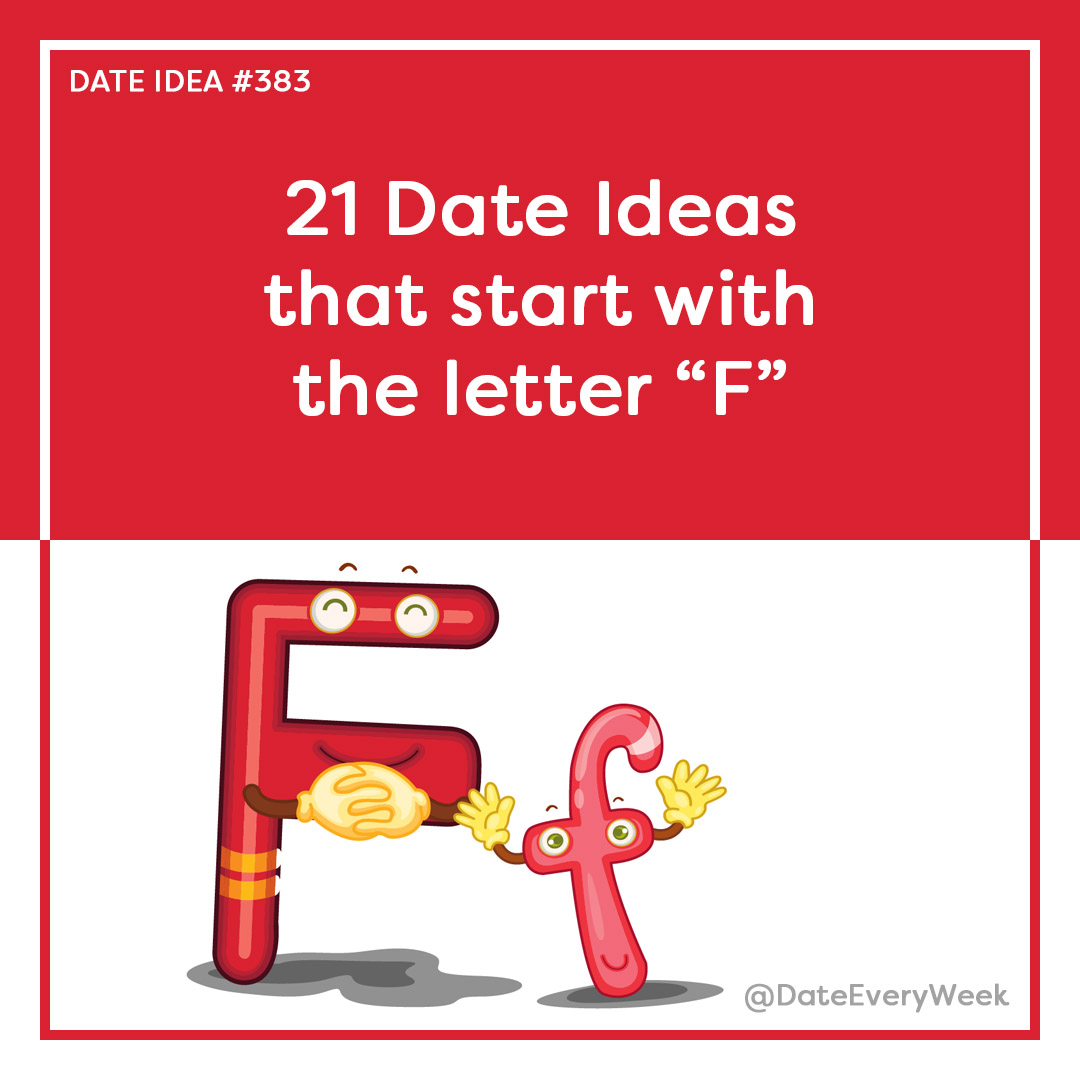 One of the date ideas we shared in the past was about picking a single letter of the alphabet and then planning your date night around that letter. This month we are focused on the letter "F".
We think this is a fun and creative way to have new experiences on your date nights this year. Take the "Alphabet Date Challenge" and plan one date per month with a different letter from the alphabet.
DATE PLAN:
STEP 1 – Pick a letter from the alphabet.
STEP 2 – Eat at a restaurant that starts with that letter.
STEP 3 – Choose at least one date activity (or movie to watch) that also starts with that letter.
BONUS – While on your date, listen to songs or an artist that starts with your chosen letter.
Here's a list of 21 suggested date activities that all start with the letter "F" that will make an "Exciting" date night.
Face a Fear
Factory Tour
Fair
Farmer's Market
Fashion Show
Fencing
Ferris Wheel
Festival
Film Festival
Fine Dining
Firepit
Fishing
Flea Market
Float a River
Flower Fields
Fondue Night
Food Tour
Football Game
Forest Walk
Frisbee Golf
Fruit Picking
Can you think of any other "F" date ideas? If so, post them in the comments. We plan to post a new letter for this alphabet dating challenge each month, so stick around for more fun date ideas.