Date Idea #382 – Paddleboarding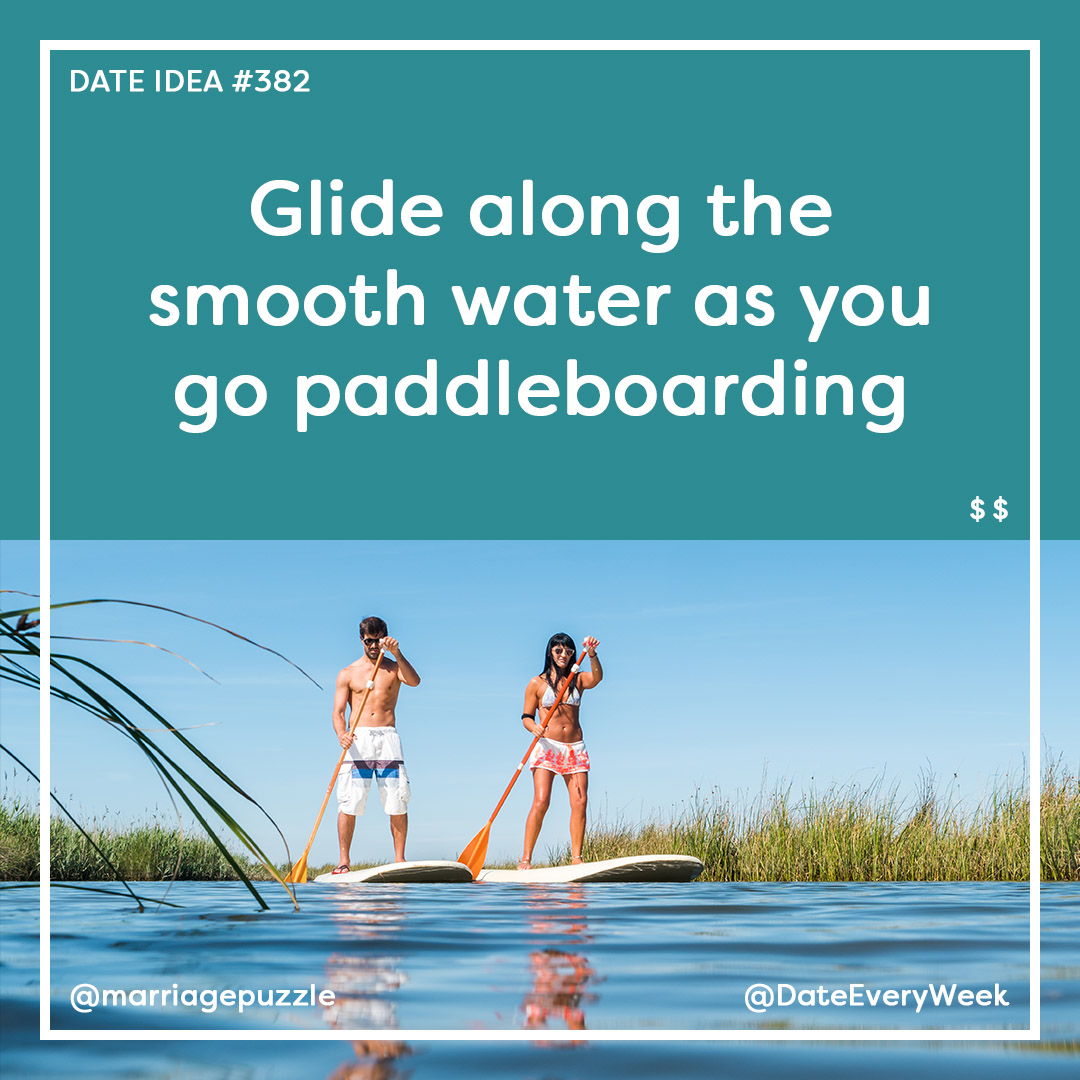 We are sharing fun summer date ideas all week long. This date idea comes from our friends Juli & Thomas over at @marriagepuzzle
"We love time together doing something fun out of the house but something that is still inexpensive. Our favorite summer date idea is to go paddleboarding! Being out on a lake or river sometimes blocks out the busyness of life and brings a good connection with your spouse to talk, relax, or even spice it up with a little splash "fight". You'll be smiling and making memories which is the kind of date we remember and look forward to the most!"
This is such a perfect summer date idea. Almost any town has bodies of water for paddleboarding without too much of a drive. This is a great idea to have some fun, cool off from the heat and enjoy being together. If you don't already own a paddleboard, you can rent them for around $20/day.
Cost: Free if you own a paddleboard, $20/day to rent one
We want to thank @marriagepuzzle for coming up with this great date idea and including their photo of their date paddleboarding. Follow their account as they help couples with pain points around money, intimacy & communication go from being overwhelmed to being secure in their marriage.