Date Idea #381 – Full Moon Lift Ride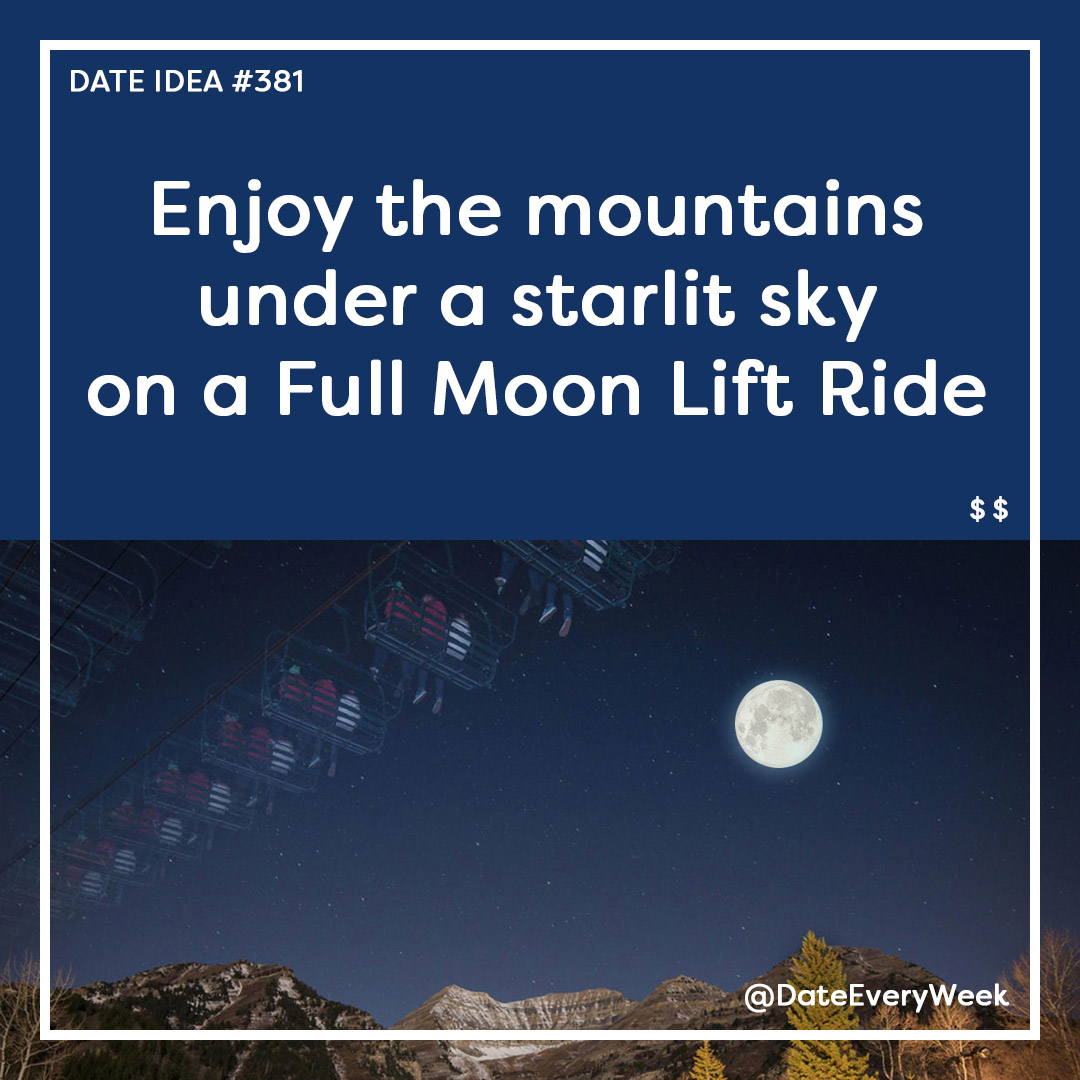 We are sharing fun summer date ideas all week long. This date idea comes from our friends over at @date_crates
"We always enjoy the full moon lift ride up at Sundance Mountain Resort. It's the perfect combo of romantic and casual. You can chat on the ride up or just snuggle in and enjoy the moonlight together!"
Wow, I've never heard of this activity before, but it sounds amazing! The moon, the stars and mother nature always bring out the romance on a date. This may be something that is not offered in your area, but if you live by ski resorts, you can see if any of them offer summer trips up the mountain at night time. If not, you can still enjoy a walk in the moonlight minus the chairlift.
Cost: Sundance charges $55 per couple for this activity, other resorts will vary
We want to thank Jamee with @date_crates for coming up with this great date idea and including several photos of her recent moonlift date. Follow her account for great tips on dating and date night kits that can be shipped to your door.