Date Idea #360 – Look up Guinness World Records and attempt doing one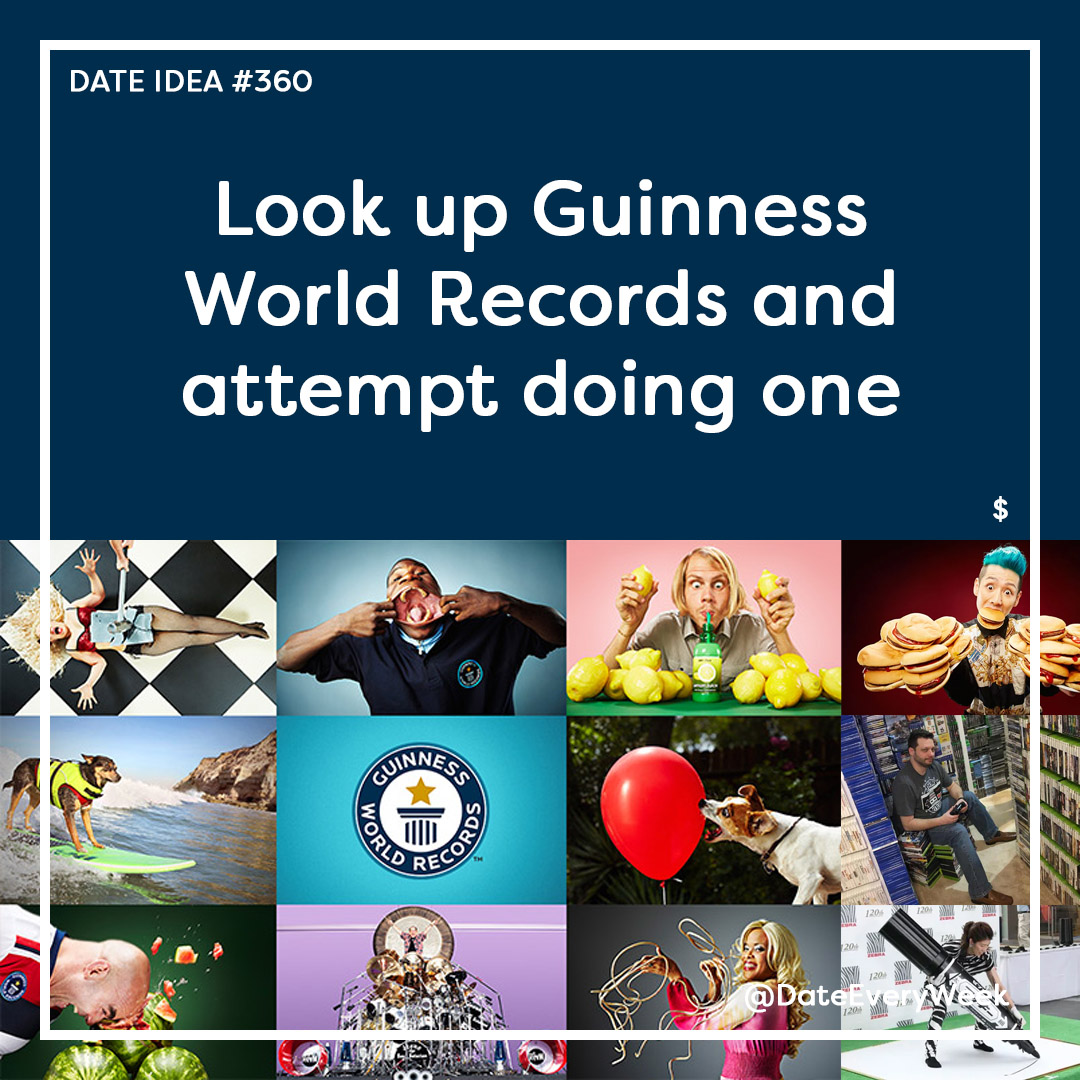 Try a different kind of date and research and attempt a Guinness World Record for your date night. Will you fail at beating the record, yep. Will you have fun trying, yep!
Guinness World Records – originally the Guinness Book of Records – the ultimate authority on record-breaking achievements, started out as an idea for a book of facts in the 1950's to solve arguments in pubs. They have 4.6M followers on Instagram: @guinnessworldrecords
If you can think of it, there is probably a record out there that is documented. Search guinnessworldrecords.com to search and browse thousands of records that have been set. Many of the records include a photo and are fun to look at. You can even use household objects you have at home to attempt these records. Here are a few examples of world records using just toilet paper rolls:
Tallest toilet paper tower in 30 seconds (28 rolls)
Most toilet paper rolls balanced on the head (101 rolls)
Fastest time to stack 10 toilet paper rolls using one hand (5.45 seconds)
Fastest time to unravel a toilet roll using one hand (9.80 seconds)
Here is your date plan:
STEP 1 – Borrow or buy a recent book of Guinness World Records. Browse through the pages and note down ideas you want to try on a date. (You can also just search their website for ideas.)
STEP 2 – Purchase any supplies you may need to attempt the record.
STEP 3 – Take turns attempting to break the record (you probably won't), but it can be lots of fun trying to do it.
Cost: Depends what you are attempting