Date Idea #359 – Spend the evening watching music videos of your favorite songs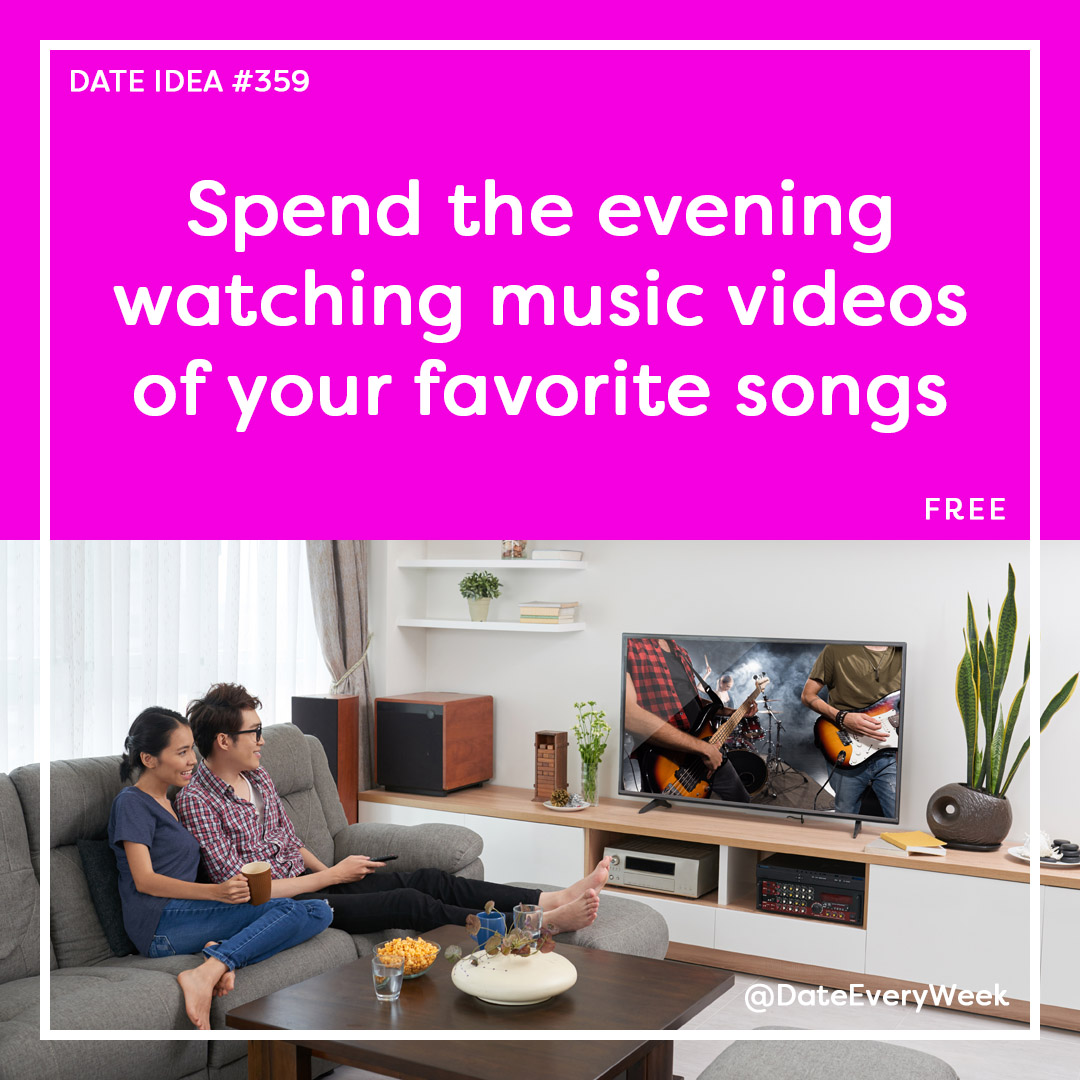 Have your own free indoor concert on your next date night and enjoy watching the music videos of your favorite songs.
Thanks to YouTube, you can enjoy watching a full night of great music videos for free and without ever leaving the comfort of your own couch. Sometimes they can be crazy or even bizarre, but you can always count on a music video to be entertaining. Here is your date plan:
STEP 1 – Create a new YouTube Playlist for your date night (you will need to have a free YouTube account for this).
STEP 2 – Each of you adds 10-15 music videos to the playlist of songs you enjoy listening to.
STEP 3 – On your date night, turn out the lights and rock out to your video playlist on your TV.
Another idea for this date is to just pick a music genre (or a decade) and watch random music videos from playlists others have created. Rock on!
COST: Free