Date Idea #378 – Charcuterie board picnic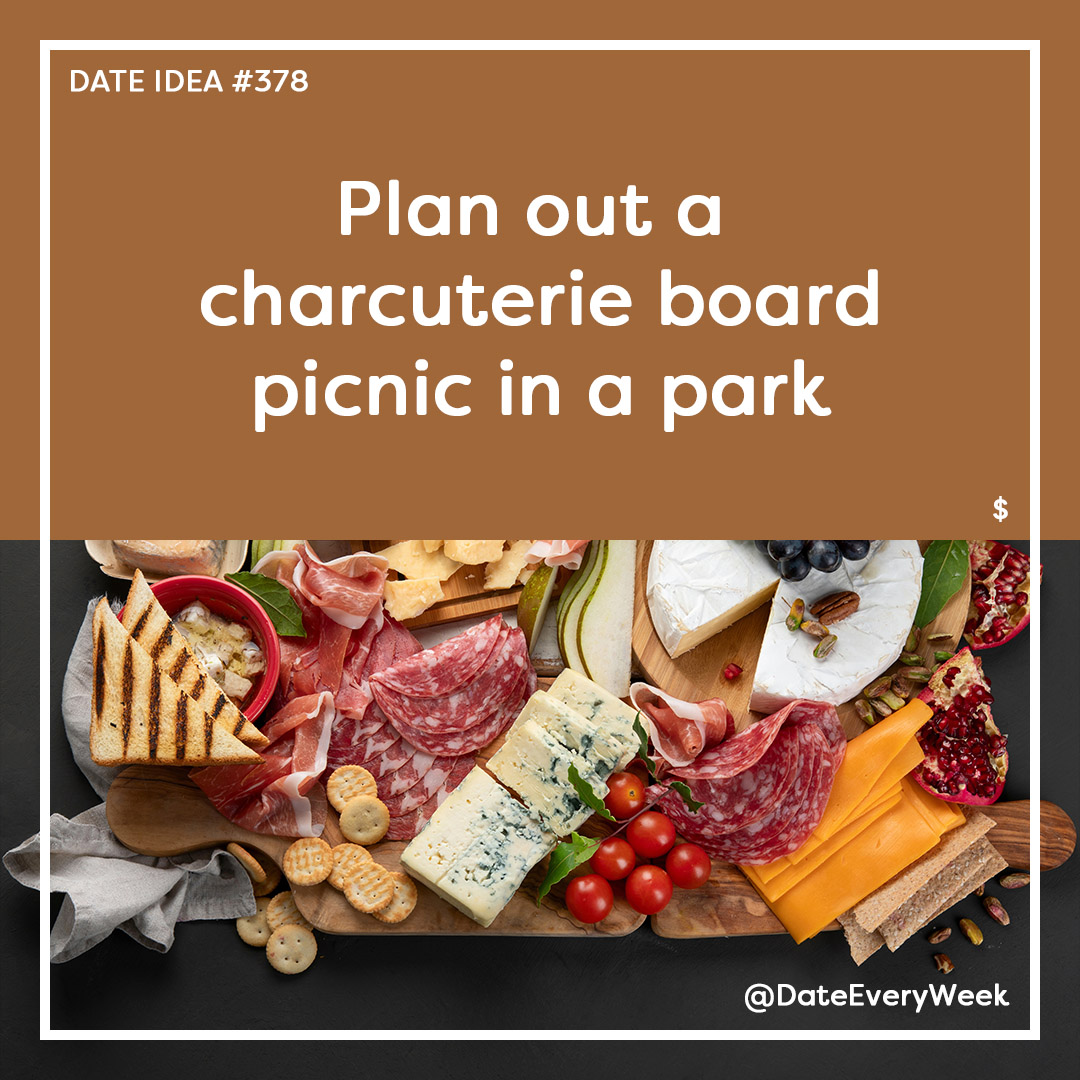 We are sharing fun summer date ideas all week long. This date idea comes from our friends over at @boredinprovo
"We love picnics in the park! Make it an extra special picnic with charcuterie boards, homemade or ordered just how you like. Find a new park every week, try new cheeses, and enjoy the time outside :)"
We love this idea! There are so many different foods you can try out with the charcuterie board concept. If you are saying, what's that? A "charcuterie board" is a selection of appetizers typically served on a wooden board or stone slab that features a selection of foods, especially cured meats, cheeses and crackers or bread.
This is a date idea you can do regularly at different parks and with different foods to sample on the charcuterie board. You can take turns planning out the foods you will try, or you can purchase a pre-made appetizer board from a local store/deli. Either way, you are sure to have a great date together.
Cost: Under $25
Big Thanks shoutout to @boredinprovo for this great date idea! Check out and follow their account for great date ideas and places to visit around the Provo, Utah area.