Date Ideas #379 – Rent a paddle boat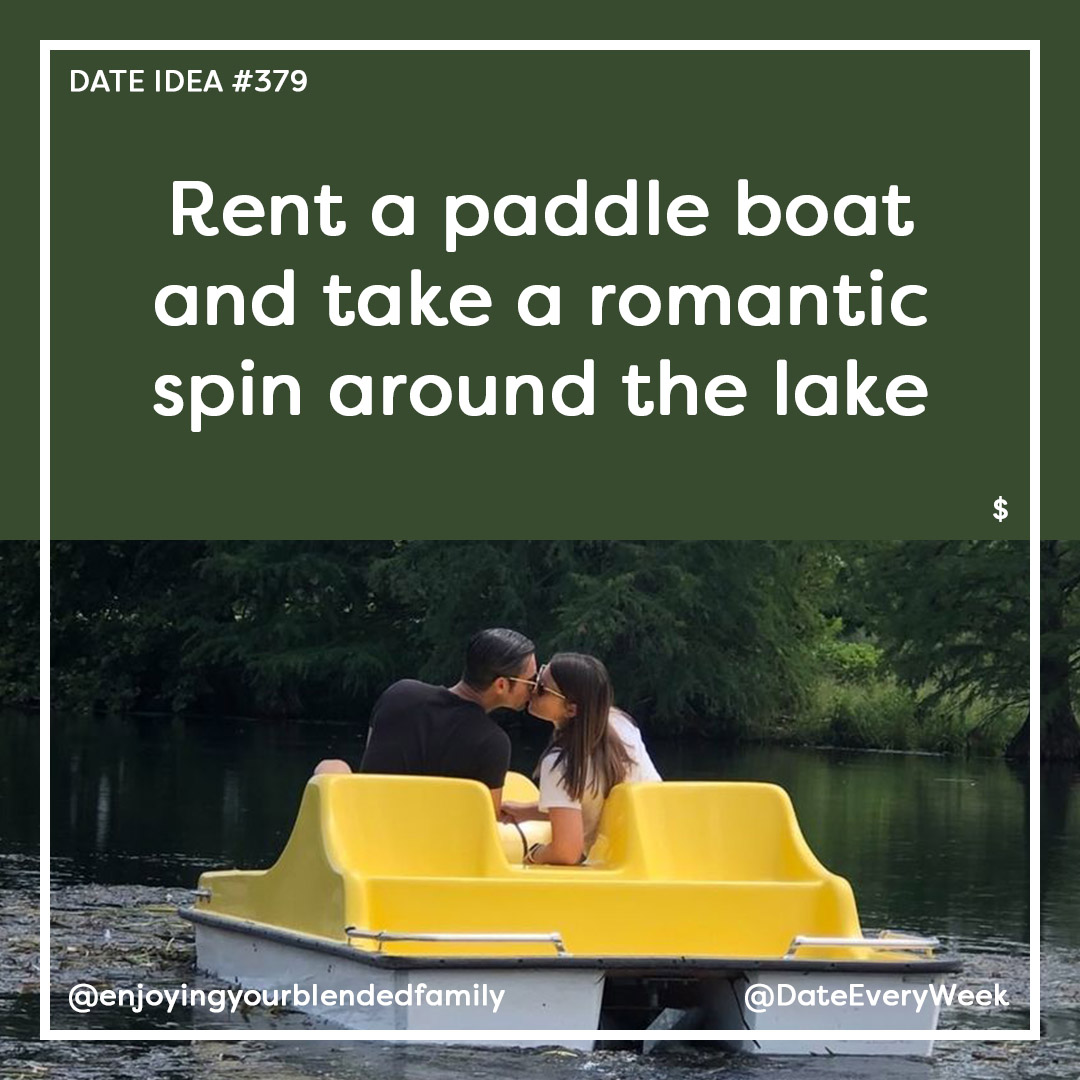 We are sharing fun summer date ideas all week long. This date idea comes from our friends over at @enjoyingyourblendedfamily
"Head to a nearby park and rent a paddle boat for a romantic stroll! This is a great bonding opportunity while using teamwork to paddle around the pond or lake. Once you paddle to your own little spot, spend time talking about your favorite Summer memories as a couple. Before you head back be sure to steal a kiss!"
Awesome idea! If you have not done this in a while, there is still summer time left to plan this date. It's very inexpensive and you can normally find a place with paddle boats in most areas. You gotta do this soon!
Cost: about $5 per person
We want to thank Randall & Scarlett from @enjoyingyourblendedfamily for coming up with this great date idea. Follow their account and podcast for great tips on how to merge a blended family with success!